This is an archived article and the information in the article may be outdated. Please look at the time stamp on the story to see when it was last updated.
We're laughing through our #RIPPrince tears while re-watching Dave Chappelle's hilarious Prince skit. There will be only one Prince, but Dave did a hella good job in Charlie Murphy's "True Hollywood Stories" on the Chappelle Show.
It's all about Shirts vs. Blouses as Prince kicked Charlie's butt in basketball… then served him pancakes!
"I learned something that day," Charlie Murphy said. "Never judge a book by its cover. This cat could ball, man!"
Watch and enjoy…
[protected-iframe id="617b53c249f3495a9bb1fac1f568d16a-66245013-47411866″ info="http://media.mtvnservices.com/embed/mgid:arc:video:comedycentral.com:98fe111e-ed00-11e0-aca6-0026b9414f30″ width="720″ height="480″ frameborder="0″ allowfullscreen="]
LOL, classic.
Years later, Prince got the last laugh  — again. He used a photo of Dave Chappelle dressed as him on the cover of his single "Breakfast Can Wait."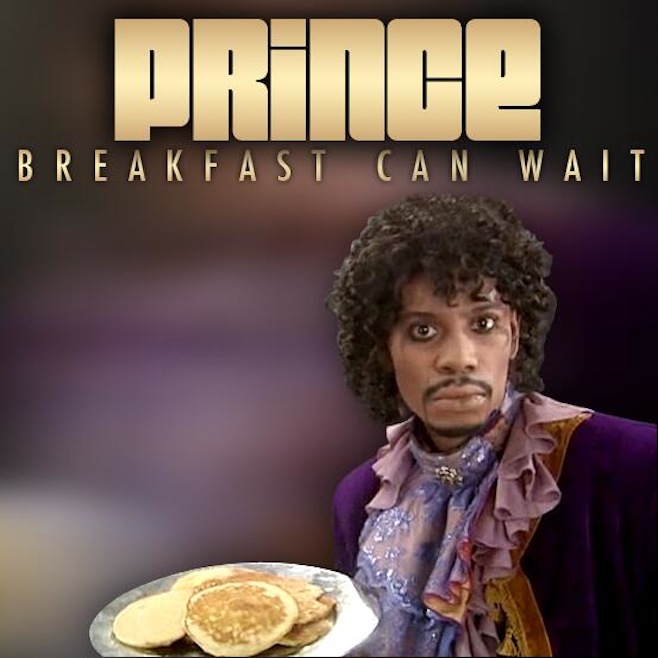 Bahahahaha…
So, what did Prince REALLY think about the skit? Well, we'll let Charlie Murphy explain…
Ha. #RIPPrince.