This is an archived article and the information in the article may be outdated. Please look at the time stamp on the story to see when it was last updated.
By Tamara McCullough, NewsCastic
Let's turn back the hands of time and go back to an era where there was no Snapchat, texting and no futuristic-sounding thing called the "Internet." Pull out those poodle skirts and those mod suits, it's time to go back to good ol' days and find out what made Dallasites flip in the 50's and 60's. What would it look like? What were people doing? What did they wear?
No more guessing for you because it's time to take a nostalgic journey back into time.
Family, Pigs, Autos and Carhops
Did you know that the first drive-in restaurant in America opened in Dallas?
Yep, that's right; it was called Kirby's Pig Stand and opened in 1921 complete with carhops and the works.
They were in their heyday in the 1950s brought the families out in droves. The stands featured the classics like milkshakes, onion rings and something they called a "pig sandwich." Mmm mmm, good. It was actually a barbecue pork sandwich.
The stands eventually came under new ownership and remained in Dallas as Woodfire Kirby's until closing in 2015.
Passion Pits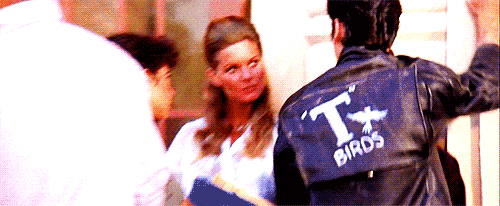 No, it's not the name of a new club, but it's what drive-in theaters notoriously became known as due to "immoral behavior" going on in Chevys and Fords around the city.
Innocent date nights often gave way to hanky-panky sessions in the backseat. One popular theater was the Hampton Road Drive-In located near Kiest Park. Drive-ins were a popular site in Dallas during the 50s and 60s for not only young lovers, but families, too.
If you're looking for some drive-in passion (excuse me, movies) nowadays, you have to go to Fort Worth's Coyote Drive-in.
Real Housewives, Blonde Bombshells, Drab Suits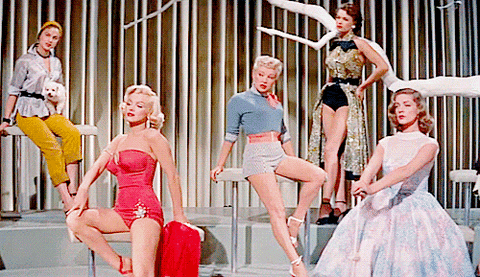 Real housewives ruled in the 1950s and they wore pearls and swing dresses to put pot roast on the table for their hardworking hubbies. Stilettos came out of this era so thank those ladies for your fallen arches. The less conservative Dallas ladies went the sexier, Ms. Monroe route with platinum blonde hair, tight, wiggle dresses and shiny lips.
Dallas business fellas wore suits, lots and lots of suits, like, everywhere they went in exciting colors of blue, brown and gray. They weren't really into breaking the mold. But, some men did dress like the Fonz with the greased up hair and leather jackets. No matter what they wore, people could buy clothes from a place called Titche-Goettinger downtown.
You probably know it by its current name of Dillard's.
Mod, Minis, Tie-Dye, Oh, My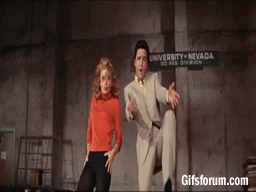 The 1960s brought some trippy fashions to the streets of Dallas like go-go boots, the mini skirt, tie-dye shirts and wait for it—pants for women! Yes, women could now wear pants without shame or fear. These fashion pioneers led the way for the barely-there-look for the years to come.
Guys could enjoy the oh-so-popular Mod suits with a Beatle-inspired haircut. That's right; before kids clamored for the Bieber cut, they got the Beatle look. Around this time, hipsters, beatniks and budding hippies could shop at the newly-minted NorthPark Mall, which you can read about below. Go!
Let's All Go to the Mall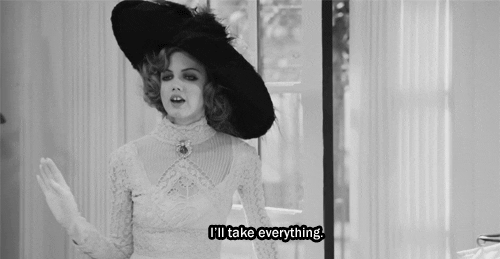 What do you name the first enclosed mall in the Southwest? Big Town Mall, as it was aptly named, was built in Mesquite in 1959. The historic mall was shut down in 2006 and will be made into a FedEx distribution hub.
One mall that has stood the test of time is NorthPark. When it opened in 1965, it was more than just a mall, it was in fact, "the largest climate-controlled retail establishment in the world." according to its website. It was also one of the first malls to use its space to display art and has won awards over the years for its artistic leanings. Now, it's one of the largest malls in the country.
Highway to Heaven, or North Dallas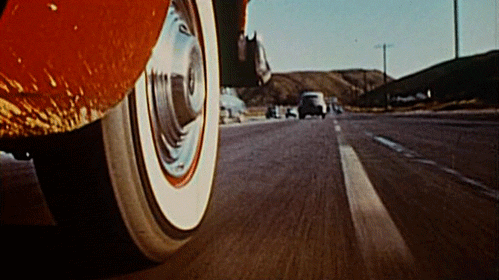 The Central Expressway you probably take for granted today wasn't always lane after lane of driving bliss. It was Dallas' first highway and sadly, it was considered one of the worst-designed U.S. highways before it was even built.
Not one to dwell on the bad, Dallas engineers kept on at it and parts of the highway began to open in 1950. By 1952, you could use it to go from downtown to Mockingbird Lane. Getting to Richardson stopped being a dream and became a reality in 1956.
Oh, how far man has come!
Birth of a Star
The Cowboys, whose honor you defend at all costs today, didn't exist until their 1960 season. There were some people called the Dallas Texans that went belly up in 1952, but they're not really worth mentioning.
Throughout the 1960s, the Dallas Cowboys were coached by the legendary Tom Landry and saw some major success with conference championship wins, division championships and playoff appearances.
However, they weren't America's Team yet, but that would come to be in the 1970s.
The Slurpee and the Sixties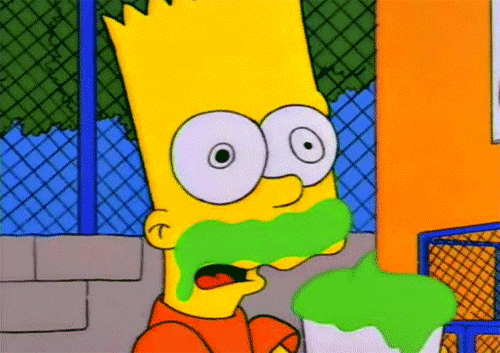 Via Giphy
Before it was a hit song by Beyonce, 7-11 stores littered the Dallas landscape just like today, but just not one on every corner. Headquartered in Dallas, they started off as Tote'm Stores, then switched to 7-11 due to their hours of operation from 7 a.m. to 11 p.m.
In 1969, they began experimenting with 24-hour openings and it took off from there. 1967 was the year that Dallas got super cool thanks to the advent of the world-famous Slurpee.
Where's Everybody?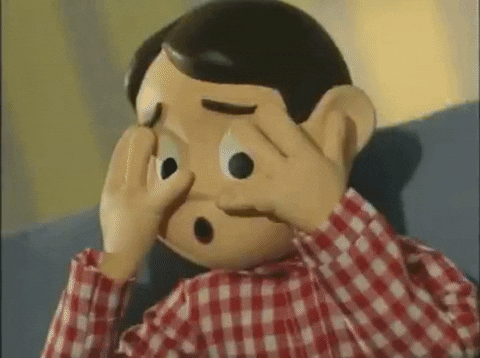 Via Giphy
If you went back to Dallas in the 1950s and 1960s, there would be less…people. Yes, people. The population was considerably smaller with the 1950 population boasting a whopping 434, 462.
However, 1960 saw considerable growth with 679,684 people in the mix. This meant considerably shorter lines at the Fair and less hair-pulling traffic jams. And the diversity you love today was pretty much non-existent. So, yeah, that was just how it was.
Heat No A/C – Rain = 1950s Heat Wave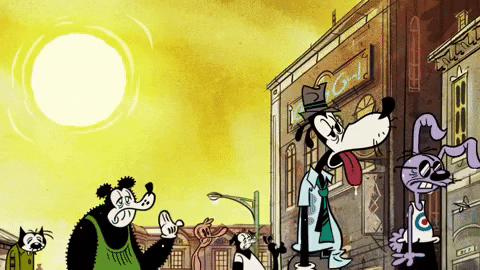 Via Giphy
There wasn't a lot of talk about global warming 50 years ago, but the 1950s had some of the hottest summers on record with a mega heat wave from 1951-1957.
And wait, they were the real MVPs, most people didn't have air conditioning. Oh, yeah, and there was a drought, where Dallas almost ran out of water. Dallas heat is still keeping us connected after all these years.