This is an archived article and the information in the article may be outdated. Please look at the time stamp on the story to see when it was last updated.
"I have a story to tell. It is about my poop."
And that's how this crappy story begins.
Get ready to sh*t your pants laughing! A chick from Toronto tweeted a hilarious story about nature calling on her first date with a hot guy.
So what did @_Blotty do?
Well, when you gotta go, you gotta go…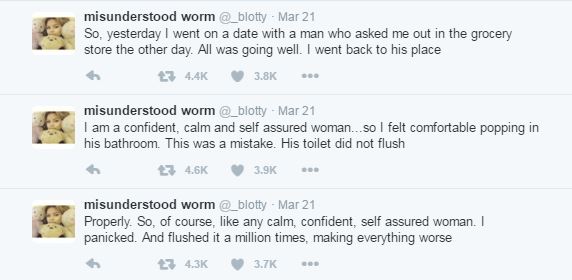 Oh crap!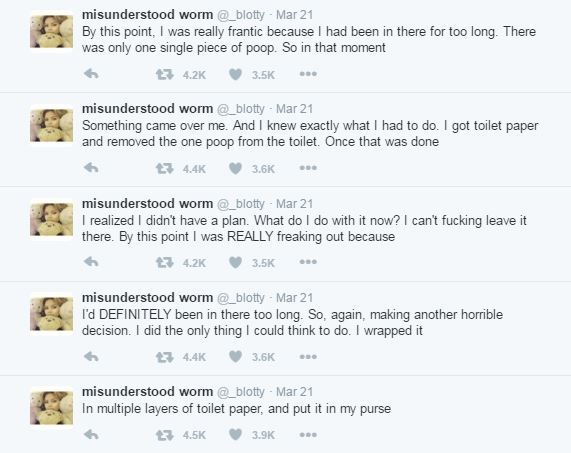 OMG! WHAT?!  EWWWWWW!!!!!!!!!!!!!!!

HAHAHAHAHA…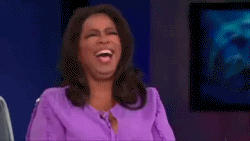 So like any "calm, self assured woman," Blotty texted her sister for advice…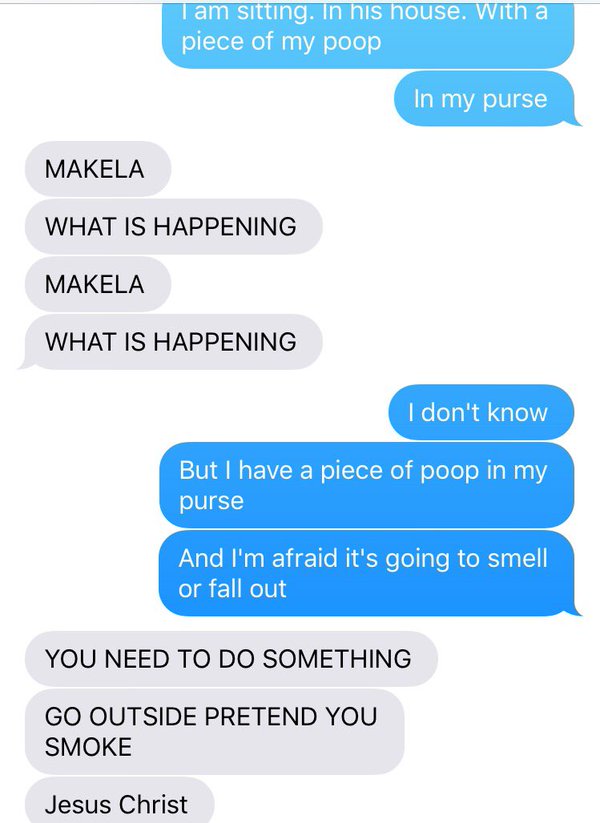 LOL! Gotta love sisters.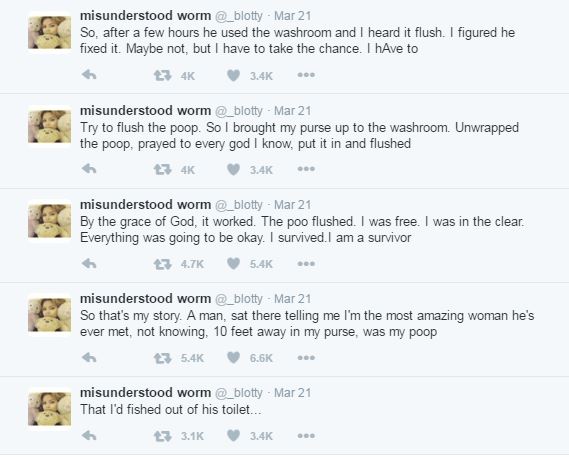 Moral of the story?

Words to live by y'all, or you too could become… poop girl!
Wow. All of the hard work I put into being a hot girl is tarnished by one teeny tiny poop story. Now I'm just the poop girl

— misunderstood worm (@_blotty) March 22, 2016
Sh*t, that was funny.