This is an archived article and the information in the article may be outdated. Please look at the time stamp on the story to see when it was last updated.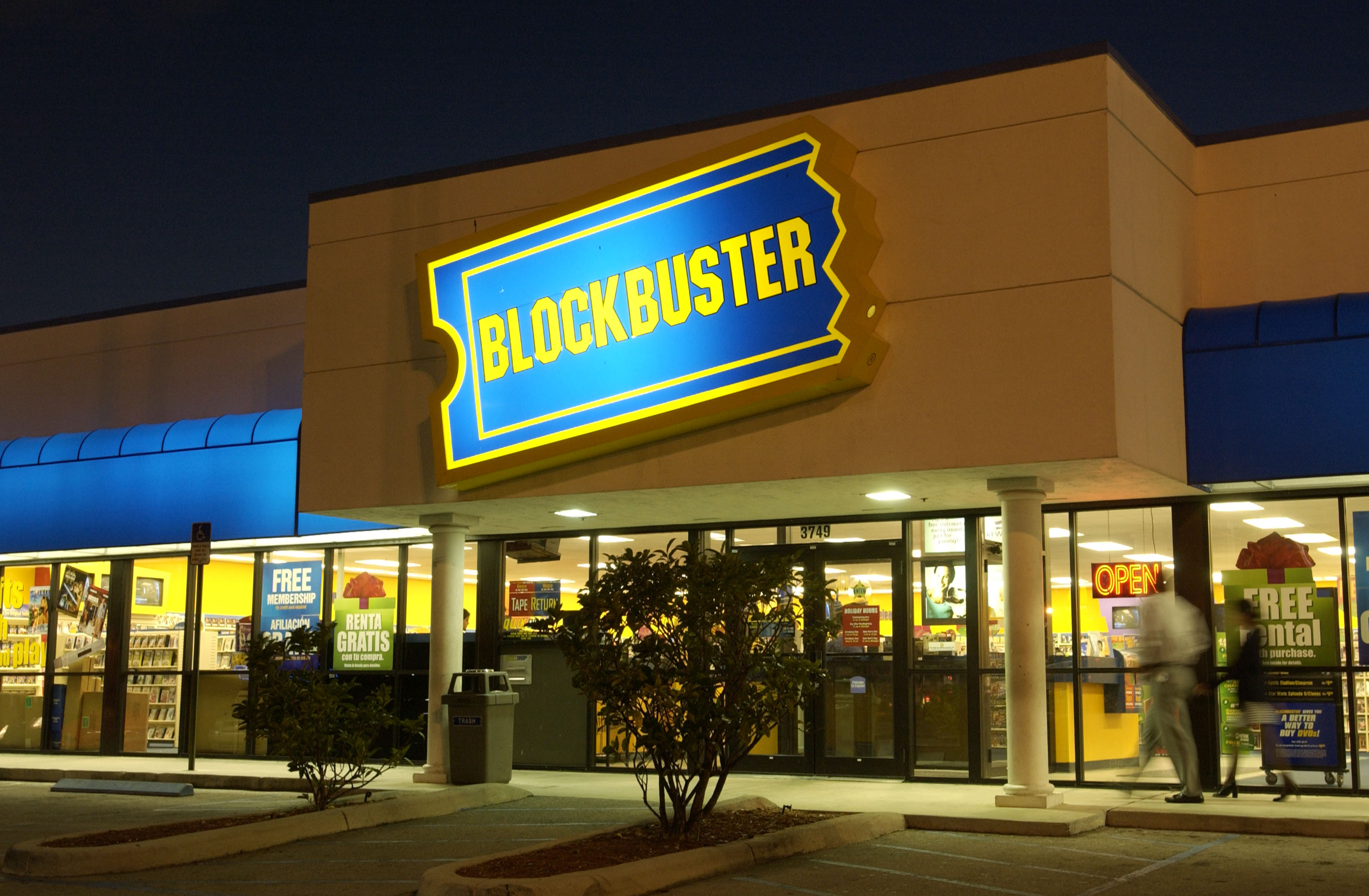 EDINBURG – Don't worry about rewinding to avoid the $2 charge, y'all. It's over. Blockbuster Video has closed its last Texas store, leaving only eight left in the whole, entire world.
The Blockbuster Video store in Edinburg, opened in the early 1990s, closed officially on January 21, according to valleycentral.com, but they opened up over the past weekend to hold a liquidation sale, allowing customers to stand in a long line and get a lot of harder-to-find movies and videos. Probably a nostalgic rite of passage and definitely worth the wait.
"If you would've come into this store on a Friday night 15 years ago, you would've seen this many people in here and they would've been running, talking movies and having fun," franchise owner Alan Payne told valleycentral.com. "But, the last several years, everybody knows the business has been in decline, to the point that this was the last store left in the entire state."
A viral video hit big a year ago, showing a Blockbuster store looking more like a ghost town.
Blockbuster closed many of its US and Canada locations as the company declared bankruptcy in 2010, after being outrun by the likes of Netflix and Redbox. A lackluster Dish Network attempt at buying and reviving the company resulted in nearly 3,000 remaining employees losing their jobs, about 300 more stores closing, leaving only 50 not shuttered.
And then there were eight. Do you still have your Blockbuster card? Collector's item, maybe? Museum piece?
If 👏 you 👏 sneeze 👏 on 👏 a 👏 tape 👏 you 👏 must 👏 rent 👏 it 👏

— The Last Blockbuster (@loneblockbuster) January 19, 2018