This is an archived article and the information in the article may be outdated. Please look at the time stamp on the story to see when it was last updated.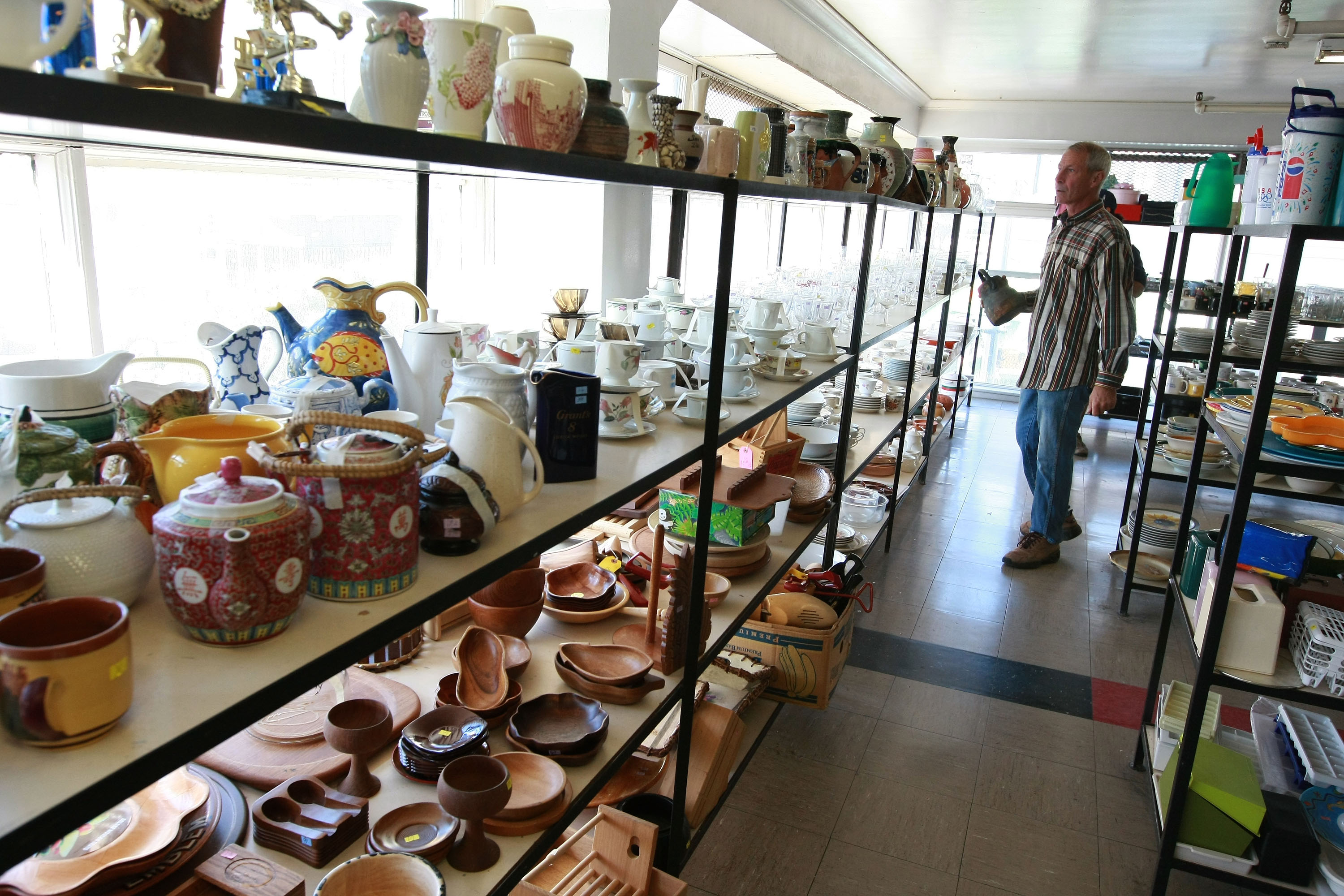 By Didim A. , NewsCastic
When looking for the best "vintage shops", you might find yourself rummaging through mystery-stained junk or battling some bearded hipster for an over-priced retro piece of furniture.  Finding the better vintage shops can be tough, but we're here to help. Here in DFW we're lucky to have many secondhand venues where we can pretty much find anything our hearts desire, and be able to afford it without burning a hole in our pockets….or getting coated in oily, handmade, free range organic beard oil.
1. Bon Ton Vintage (124 S. Highway 77, Forreston)
40 minutes south of Dallas (with no traffic) lies the town of Forreston. Bon
Ton Vintage is well worth the drive. Great selection of eclectic apparel from the 1930s to the 1980s for men, women and children. P.S: The owner has a new store in Waxahachie, Le Petite Bon Ton.
2. Dallas Vintage Toys (12052 Forestgate Dr.)
Collectibles from the 1960's to the present day, including a large selection of Star Wars merchandise including a life size Storm Trooper. Yup. See yourself becoming a kid again as soon as you step inside.
3. Dolly Python (1914-1916 N. Haskell Ave.)
Dolly Python is a hip vintage store where you can find little gems in every corner. Large selection of cowboy boots, antiques, furniture, oddities and wonderful clothes. From retro lamps to locally handmade jewelry, from nerdy 1950s glasses to 80s designer duds, it's all here.
4. Vintage Martini (2923 North Henderson Ave.)
Designer vintage apparel for men and women, plus appraisals for your items. Pre-Victorian bodices (that's corsets for you and me), 1950's silk dresses, and 1800's dresses among the many, many wonderful finds at Vintage Martini.
5. Lula B's Antique Mall (1010 N. Riverfront Blvd and 2639 Main St.)
With two locations in Dallas, there's something for everyone. Mid century furniture, cowboy boots, cat paintings, skulls, art books, old comics, vintage clothing, and terrifying baby statues. Really something for everyone.
6. B4 (2707 Main St.)
B4 is filled with collectibles, toys, vinyl and antiques. A true mom and pop store, they purchase and trade for high quality collections on a regular basis. Expect to see new (old) stuff often.
7. Thrift World (3046 Forest Ln.)
https://www.instagram.com/p/fQrFWgDskD/
Thrift World won a Critics Pick Award in Best of Dallas 2015 for Best Actual Thrift (not Vintage) Store. Described as "the Walmart of Used Clothing", you'll be able to find very inexpensive items and good deals on funky stuff.
8. Voodoo Chile (5643 Bell Ave.)
Random knickknacks such as Halloween masks, bongs, pipes, ashtrays, vintage clothing, record players and lots of vinyl are Voodoo Chile. Expect to find quirky items and a one-of-a-kind experience.
9. Junkerval (3458 Blue Bonnet Cir.)
Funky store selling vintage clothing, furniture and jewelry. Junkerval also do appraisals. Don't forget the back room. You'll find vintage pill box hats, silk scarves, sequinned dresses and many other goodies in there.
10. Doc's Records and Vintage (9522 Camp Bowie W Blvd.)
New and used albums, 45's, 78's, LP's, CD's and a resale area for clothing and other items, but the emphasis at Doc's Records and Vintage is on records. The vinyl selection is well organized.
11. DFW Vintage Depot (1906 W Park Row Dr.,  Arlington)
Lots of furniture, but also elegant gowns, funky decor and housewares can be found at DFW Vintage Depot. One of a kind items you may never see anywhere else.
12. Uptown Cheapskate – Fort Worth (5230 Hulen St., Fort Worth)
Uptown Cheapskate Fort Worth is part of a chain started in Salt Lake City and with a few locations in DFW. Designer apparel and accessories at low prices. They also accept consignments.
13. ReVint Boutique (931 Foch St.,  Fort Worth)
You can find fabulous vintage party attire, designer handbags, jewelry, Western wear and shoes at this Fort Worth boutique. Luxury on a budget.
14. ReRun Consignment Boutique and Resale Shop (3603 W Park Road Dr., Arlington)
Designer labels at a deep discount. Shop for clothing, handbags, shoes and jewelry. ReRun Consignment also accepts lay-away. Bring in a consignment and receive 30% off the entire store.
15. The Vintage Freak (209 Bedford Rd #135, Bedford)
Vintage Freak specializes in mid-century modern furniture and home decor, but they also sells records, vintage clothing and paintings. Expect to find items like spaghetti lamps and Wood grain laminate top coffee table.
16. Second Kiss Vintage (2400 N Henderson Ave. Suite C)
Lots of carefully selected gently used women's clothing, accessories, shoes and jewelry, with items from the early 20th century till the 1980's and fairly priced. Some men's items and original artwork, too.
17. Elluments (2642 Elm St.)
https://www.instagram.com/p/91uwdjxtgS/
Featuring a mix of vintage, modern and designer clothing at cheap prices. Everything at Elluments is well organized and the inventory constantly changes.
18. Genesis Benefit Thrift Store (3419 Knight St.)
https://www.instagram.com/p/8Wv_H3JNFJ/
Women's clothing, baby's stuff, furniture, and designer clothes at rock bottom prices. Plus, the proceedings help Genesis Shelter for women. Inventory is replenished often.