This is an archived article and the information in the article may be outdated. Please look at the time stamp on the story to see when it was last updated.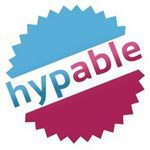 Two prominent lesbian characters have been killed on two beloved TV shows over the past month, and fans are NOT happy.
We didn't want to spoil the deaths in the headline, lede, or image, because otherwise people will come yell at us, whether it's justified or not. We're talking about The Walking Dead's Denise and The 100's Lexa.
Denise died on the March 20 episode of The Walking Dead — less than three weeks after Lexa died on "The 100." Viewers who enjoy seeing LGBT characters on screen have grown concerned that the few and precious examples of queer representation on TV are getting the ax.
Why can't it be the straight people?
If the straights were killed, there would still be plenty of straight representation left on TV.
In TWD Season 6, Episode 14, Denise died just as she finally mustered up the courage to take on a walker. Excuse me: Roamer.
And Lexa died of a gunshot wound on The 100 3×07 in early March. With both of these in mind, viewers have very valid reasons to be concerned.
clarkes-murphy – "If I hear one more person tell me that "it's just a TV show" and that I need to "get over it" then I'm gonna lose my sh*t."
And she's not the only one. Here are other examples of fans voicing their disapproval. Some are humorous, some are serious.
maggiegrheene – "We should take all the lesbians on TV and put them on Disney Channel so they won't be killed."
AnkleBoner
 – "Another undeserving lesbian woman dying for men's man pain and recycled flop arc."
The good news is that there are still several lesbian, bi, or fluid female characters on TV: Annalise on How to Get Away with Murder, Tara on The Walking Dead, Kalinda on The Good Wife, and Nora and Mary Louise on The Vampire Diaries, to name a few.
But Lexa and Denise were two favorites, and their presence will be missed.
You may also like: