This is an archived article and the information in the article may be outdated. Please look at the time stamp on the story to see when it was last updated.
LITTLE ROCK, Ark. — Social media is crushing hard on yet another "Hot Mugshot." This latest #PrisonBae is a southern beauty.
Meet Sarah Seawright.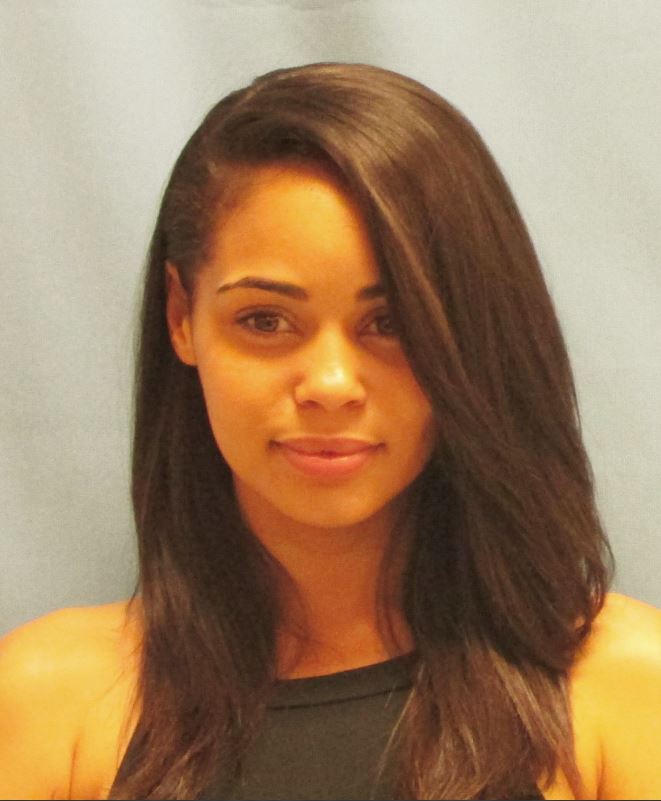 We admit, she's gorgeous, but uh, her charges sure the heck aren't.
According to Pulaski County, Arkansas police records, she's accused of aggravated robbery, kidnapping, first degree battery, hindering prosecution, and tampering with physical evidence.
But this bad girl is getting major love. Sarah's mug is being retweeted like CUH-RAZY after the site Ugly Plastic posted it.
Trying to stay out of trouble just because I know my mugshot will not be this flawless. pic.twitter.com/hFp1Xyx40C

— Jasmine (@JasmineLWatkins) May 24, 2016
https://twitter.com/FinchNicholas/status/735481732389036032
Twitter even tried to get ex-NFL baller Chad "Ochocinco" Johnson to bail her out. But in so many words, he told them — "Hell to the naw!"
Today is a day to save money, she's gonna have to sit & think about her mistakes like I did. https://t.co/gqgN4RQBqb

— Chad Johnson (@ochocinco) May 24, 2016
Hey, no need to run and start a "Free #PrisonBae" GoFundMe account. According to Sarah's Facebook page, she's free (for now) and loving her newfound fame.
"This s*** is CRAZZZZYY," she wrote.
Hmmm… we wonder if she'll cop a modeling gig like the O.G. hot felon, Jeremy Meeks.