This is an archived article and the information in the article may be outdated. Please look at the time stamp on the story to see when it was last updated.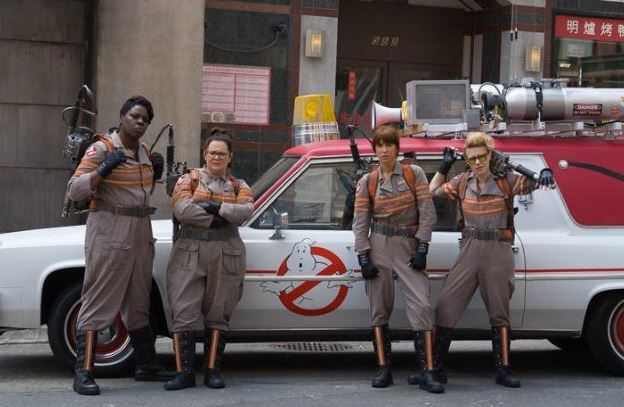 Strap on your proton pack, the new Ghostbusters trailer is here!
Yeah, yeah… we know, it's a classic and many of you are highly annoyed that it's been rebooted with an all-women cast. Blah, blah… we get it.
But you can't deny, this trailer is FUNNY!
So, who ya gonna call?
Melissa McCarthy, Kristen Wiig, Kate McKinnon and Leslie Jones, that's who! These ladies are badass and hilarious as they ban together to save the world from supernatural suckas!!!
Go ahead, stop your whining and watch the darn trailer.
Now, let's take it wayyyyy back with the original Ghostbusters trailer.
And… remember the music video for Who Ya Gonna Call? Ha! Gotta love the 80s.