This is an archived article and the information in the article may be outdated. Please look at the time stamp on the story to see when it was last updated.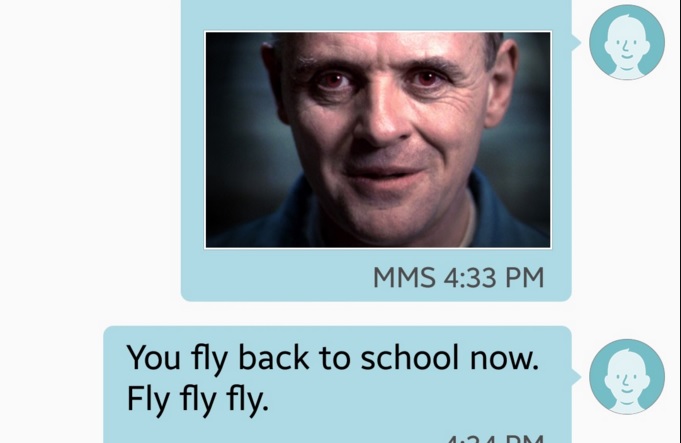 Get yourself a nice chianti and some fava beans, because this is funny. Hannibal Lecter is alive and well — and he's texting.
Imgr user lucy2shoes recently posted the story of how she got rid of an unwanted admirer. Instead of giving the hopeful guy at the bar her phone number, she gave out her big brother's number instead.
"Every now and again I come across men at bars who won't take no for an answer. Doesn't matter that I tell them I'm not interested, I have a boyfriend, we own a home together, I'm never leaving him, I just want to hang out with my friends, so on and so forth. After failed attempts to get rid of them, I usually can get them to leave me alone if I give them my number. So, I give them my big brother's. For this gentleman, my brother decided to only respond with Hannibal Lecter quotes."
Either this guy has (somehow) never seen The Silence of the Lambs or he just really, really wanted to get to know lucy2shoes.
Click through the hilarious conversation: