This is an archived article and the information in the article may be outdated. Please look at the time stamp on the story to see when it was last updated.
PENN TOWNSHIP, Penn. -- A Pennsylvania man is charged with abuse of a corpse after police discovered he'd allegedly been using a human brain to get high.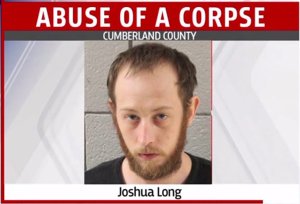 Cops say 26-year-old Joshua Long often visited the mobile home of Robby Zoller and Angela Micklo, soaking marijuana in the brain's formaldehyde and then smoking 'wet' to produce an intense and dangerous hallucinogenic high, according to WPMT.
Long's aunt, who is also Micklo's Sister, came across the brain stuffed inside a Walmart sack in June while she was cleaning the trailer; she called Silver Spring Township police, who brought state police into the investigation.
Human brains are one of the few things Walmart doesn't sell. We checked.
A coroner confirmed the brain was real and had belonged to an adult human; it's believed to possibly be a stolen teaching specimen.
So now... cops are trying to find out who might be missing a brain.
"At this point now we're just trying to figure out where it came from," said Trooper Robert Hicks. "We're hoping that if anyone is missing a human specimen brain to bring it to our attention and maybe we can return it to its rightful owner."
(Who wants that back??)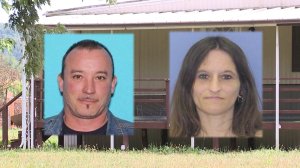 Long was easy to find since he was already in custody on burglary charges. He called the brain "Freddy," according to documents detailing a prison conversation with his aunt.
Court documents show Zoller and Mickler, wanted for participating in multiple burglaries, have been "on the run" for five weeks.
Police are asking anyone with info on their whereabouts to call police at 717-591-8240.