This is an archived article and the information in the article may be outdated. Please look at the time stamp on the story to see when it was last updated.
If your name is on this list, maybe it's time to think about eating really healthy and joining a baby registry because.. congratulations! You are more likely than anyone else to become pregnant in 2016:
1. Jessica
2. Ashley
3. Amanda
4. Sarah
5.Jennifer
6. Brittany
7. Stephanie
8. Samantha
9. Nicole
10. Elizabeth
11. Lauren
12. Megan
13. Tiffany
14. Heather
15. Amber
16. Melissa
17. Danielle
18. Emily
19. Rachel
20. Kayla
21. Melissa
How do we know this? It's all about your name and the numbers.
According to this National Report on Vital Statistics, the average age of a U.S. woman giving birth for the first time is 26.
And math says a 26-year-old woman would have been born in 1988 or 1989, right?
(Trust us, it's right.)
SO, based on the Social Security Administration's top 20 female names born into the U.S. population those years, we find out who's most likely to invite us to a baby shower.
Kudos to those named Melissa; you showed up just in time, on the 1989 list.
But wait.
Yeah, something's wrong! What about Texas-born mamas? Were there any Lone Star names left off the list of who's most likely to welcome a child in 2016?
You bet your boots there were — five of them!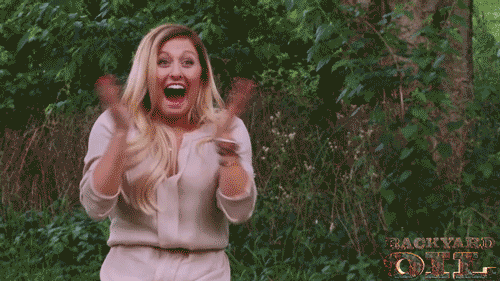 Congratulations are also in order for these ladies:
23. Crystal
24. Courtney
25. Vanessa
26. Christina
27. Laura
We know what you're thinking. Who's going to be a baby daddy in 2016?