This is an archived article and the information in the article may be outdated. Please look at the time stamp on the story to see when it was last updated.
By Alexis stice, NewsCastic
These are waterfalls that you would definitely want to chase. With a close proximity and the weather heating up these are the places to visit. Catch some rays while marveling at the beauty of nature. Ranging from hotspots in Austin to some that are a little closer to home.
Take a look at our listing of go to waterfalls.
1. Krause Springs
Cool off on your road trip by taking a detour to Krause Springs. It is located in Spicewood, TX which is just a little outside of Austin. This spring has a camping ground that is perfect for every Texans favorite
If those things sound appealing you may want to start packing after seeing the stunning pictures from this site. It has natural spring water and prides itself on being the cleaning in Texas. For good clean, fun along with Instagram pictures that are so good they don't need filters head on down!
It is located at 404 Krause Springs Rd, Spicewood, TX 78669.
2. Gorman Falls
Gorman Falls has been featured in USA Today as the "biggest waterfall in Texas". This giant flows at 65 feet tall and is considered to be the most accessible one as well which makes it great to take a group (or family) to.
If you're worried about getting lost the state of Texas also has guides that know this fall better than anyone. Get some walking in on its 3-mile trail that features the most stunning scenery you will ever see.
No physical address is listed but it is located in Colorado Bend State Park, TX.
3. Hamilton Pool Waterfall
Located in Travis Park county this is a waterfall that has an appealing name and beauty surrounding it that is like no other. During hot summer days, this place gets so crowded that visitors that are actually turned away! Make the great escape here now while you can.
It is home to many beautiful birds including the Golden-Cheeked Warbler and stunning greenery. This waterfall has a stunning hiking trail that is perfect for the nature lover in you.
It can be visited at 24300 Hamilton Pool Rd. Dripping Spgs, TX 78620. Be sure to call ahead and see if it is at capacity!
4. Cattail Falls
Escape the heat and explore nature at Cattail Falls. Its waterfall is 80 feet high which rests on the western side of the Chisos Mountains. This beautiful mountain scenery is a big difference from the Texas we
Like many others it is located in Big Bend National Park, Texas and does not have an official physical address much less signs that lead you here. Visit the Chisos Mountain and head west!
5. Dolan Falls
Dolan Falls boasts a short but mighty waterfall. Good things come in small packages after all. It is 10 feet high and is perfect for those that also want to visit the neighboring Devils River.
The land around it is private however so you must travel approximately 16 miles down Baker's Crossing. This is great for those that love to kayak and explore nature. This has no official address but is located in Del Rio, TX.
6. The Dallas World Aquarium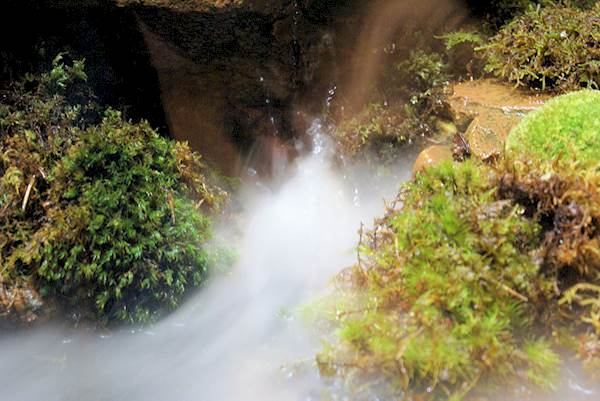 If you are short on vacation days and want something a little closer to the DFW the Dallas World Aquarium is the place to go. While it doesn't have a campsite or mountains it is air conditioned!
It is a simulated rain forest complete with birds, aquatic life and primates. Explore a side of the world you haven't seen without leaving home. The Dallas World Aquarium is located at 1801 N Griffin St. Dallas, TX 75202.