This is an archived article and the information in the article may be outdated. Please look at the time stamp on the story to see when it was last updated.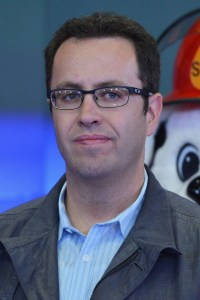 ENGLEWOOD, Colo. — Everyone, welcome to the elite prison cafeteria crew the one and only Jared Fogle, former Subway sandwich pitchman turned prison inmate at Colorado's Federal Correction Institution Englewood, according to TMZ.
Fogle was transferred from serving sandwiches at the end of the line in the inmate cafeteria to his new job, serving sandwiches in the correctional officers' cafeteria, after being beaten and bloodied by an older inmate in January. Steven Nigg does not like pedophiles and was reportedly upset that Fogle paid other inmates to protect him.
Yes, yes, you can go back to making all the footlong jokes now.