This is an archived article and the information in the article may be outdated. Please look at the time stamp on the story to see when it was last updated.
LOS ANGELES — Janet Jackson is the newest member of the 50 and pregnant club, but is this really her first child? Let her first husband James DeBarge tell it, the answer is "hell no!"
It's become a bit of an urban legend that James and Janet had a secret love child during their teen marriage in the 80s.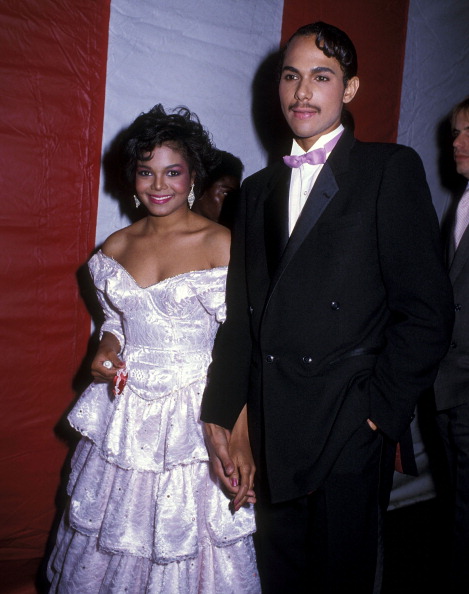 There are even reports that a woman being raised as Janet's niece, Stevanna Jackson, is actually her daughter.
She does look a lot like Janet.
But folks may be zeroing in on the wrong woman.
James DeBarge says he fully believes Janet hid her pregnancy from him, now that a mystery woman has come forward, claiming to be their child.
"She was very angry about people running with this story about this [other child] being my baby," DeBarge told Radaronline.com. "She's like, 'Papa I want to help you out.' She had so much of personality and she was so accurate with everything she was saying, it was only things that I and Janet know. No one else but God, me and Janet."
Chile we been knew RT @radar_online: Baby Bombshell!

Janet Jackson's alleged secret daughter exposed! https://t.co/9FPhirs1xR

— Angela Rockford (@angie_goodwood) May 10, 2016
The two have not met face-to-face.
And there has not been a paternity test.
So, there's a strong chance he's being catfished, right? DeBarge says… nope.
"One of her adoptive parents died. Her adoptive mother and on her death bed said she told her. She confirmed it on the deathbed," DeBarge said.
Janet has not commented. And maybe for good reason. James DeBarge has battled drug addictions and criminal problems for years, which was highlighted on WeTV's Growing Up Hollywood.
Bottomline, sounds like a case for Maury.
Will it be…
Or….
We'll keep ya posted.