This is an archived article and the information in the article may be outdated. Please look at the time stamp on the story to see when it was last updated.
The phenomenon began January 12, 1966.
That night, ABC premiered the TV series "Batman," a very campy take on the comic book character, complete with our caped hero doing a dance called the "Batusi." It was, almost literally, an overnight success.
Suddenly, the American public was clamoring for anything and everything Batman, launching one of the earliest merchandising blitzes for a TV show, described as "Batmania." It aired twice a week, on Wednesdays and Thursdays, and both episodes made the top 10 most-watched shows of the 1965-66 season.
No longer were Batman and Robin just those two heroes who occasionally helped out Superman. On the brink of cancellation just two years earlier, suddenly the DC Comics characters were the hottest thing going. (DC and CNN are both owned by Time Warner.)
The actors who played Batman and Robin, Adam West and Burt Ward, drew big crowds at their personal appearances, and 20th Century Fox rushed out a feature film for that summer.
The "ZAP! BANG! POW!" of the dynamic duo's fights with each week's "Special Guest Villain" became embedded in pop culture.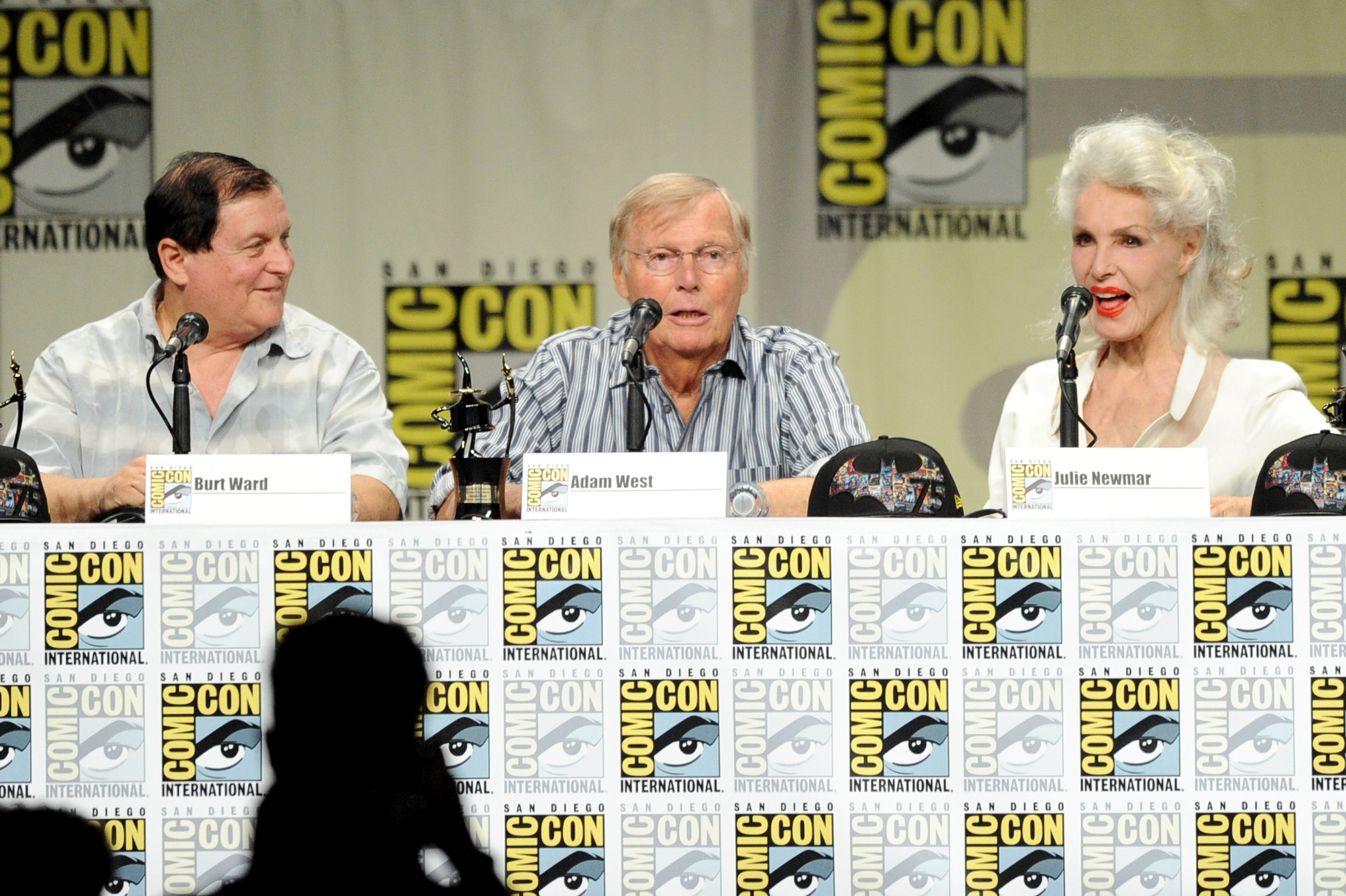 West and Ward portrayed the masked crimefighters earnestly. Their performances made the show an action series for children and a silly comedy for adults.
The show's fall came as quickly as its rise. In March 1968, ABC canceled the show. NBC was reportedly ready to pick it up, but the sets — which cost hundreds of thousands of dollars to build — had been destroyed, said Ward, now 70.
Still, the show lived on in reruns and remains a '60s touchstone.