This is an archived article and the information in the article may be outdated. Please look at the time stamp on the story to see when it was last updated.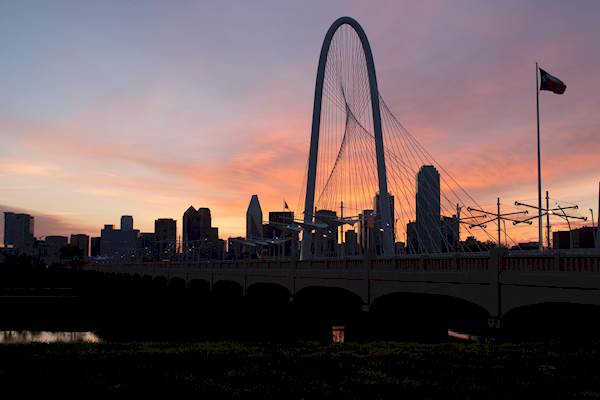 By Kristi Rowe, NewsCastic
Whether you're an early bird or a late riser, having a routine when you wake up is a known way to get your day off to a good start. Many of the most empowered and successful people begin their days the very same way each day. If you live or work in downtown Dallas, here are some things to do to get your day rolling along with an ideal spot to do each one.
Instant Person, Just Add Coffee
Not human till you've had your coffee? Check out the Flying Horse Cafe in the Magnolia Hotel. Sourced from small coffee farms, roasted in small batches via their own specialty roaster, the coffee at Flying Horse isn't just a drink, it's an experience.
The only thing better than great coffee in the morning is a bargain on great coffee in the morning. Use their Word of the Week to get a 20% discount.
Attitude of Gratitude
Maybe you're just thankful for good coffee. But whatever you're thankful for, a few moments of gratitude is a known way to start a great day. In downtown Dallas, visit Thanksgiving Square. If you walk the circuit of Thanksgiving and cross through the gold ring, the day that follows just might be golden.
One With Everything
No, we're not talking about breakfast burritos here. If morning mindfulness and physical activity are your way to start the day, try a free yoga class at Klyde Warren Park.
A 5.2-acre park built right on top of Woodall Rogers Freeway, this park was recently named the number two park in all of the U.S. by USA Today's 10 Best. Peruse the full calendar of events to find a class or another activity that fits your morning routine.
Get Toasted
If a bagel (or two) is the breakfast you crave, head over to Cindi's NY Deli and Bakery. Breakfast is served all day and bagels come in 15 different flavors. Schmear yours with flavored cream cheese or whitefish or lox spreads for a burst of flavor that will keep you smiling the whole day.
Lift Up a Prayer
Photo by Kristi Rowe
There are close to a dozen churches in downtown Dallas, maybe more. Some beautiful places of inspiration include the Cathedral of Guadalupe in the Arts District and First Methodist nearby, as well as First Presbyterian Church, the oldest church in Dallas. First Baptist Dallas has a peaceful plaza that's a perfect spot for your morning prayers.
All Primped Out
https://www.instagram.com/p/BCW3TU5kf2o/
If you're staying at the Omni or the Joule, you'll love your bathroom so much you won't want to leave it. Others who want to pretty up may have to duck into a public restroom to look their best. The restrooms under the staircase at the Old Red Museum are the prettiest we've seen.
Check the News
If you want to read the newspaper or check the news online, Sammons Park in the Dallas Arts District is a great place to go. Surrounded by beautiful performance facilities at the AT&T Performing Arts Center, this little gem has outdoor seating and free Wifi.
The shallow Donor Reflecting Pool where you can walk on water is just a bonus. Now how's that for a way to start your day?
Walk or Jog
Although it's technically uptown, the Katy Trail is less than a mile from most downtown hotels and businesses. It's named for the Missouri-Kansas-Texas Railway, shortened to MKT (or Katy.)
Starting from Airline Road at the north end or the American Airlines Center at the south end, there's a mile marker every quarter mile, embedded into the trail.  Open at 5AM, even the most dedicated early birds can get their run on.