This is an archived article and the information in the article may be outdated. Please look at the time stamp on the story to see when it was last updated.
via Flickr: John Tornow
by Rachel Miller, NewsCastic
If you've lived in DFW for most of your life, then you've noticed how many places have come and gone. A lot of places we grew up visiting and loving either moved to another part of the Metroplex or they closed down for good.
Whether it was an eatery you'd often visited with your family, or one of your favorite places to shop that has since disappeared, you remember what it was like to visit these particular places. Here are just a few things in DFW that many of us miss.
1. The Original Toys R Us Location in Dallas
Before moving its location to Cedar Hill, Toys 'R' Us was originally located on Camp Wisdom Road and Westmorland in Dallas. It was the number one stop for parents and children living in the Dallas area to get their hands on the latest toys and gadgets.
2. Texas Stadium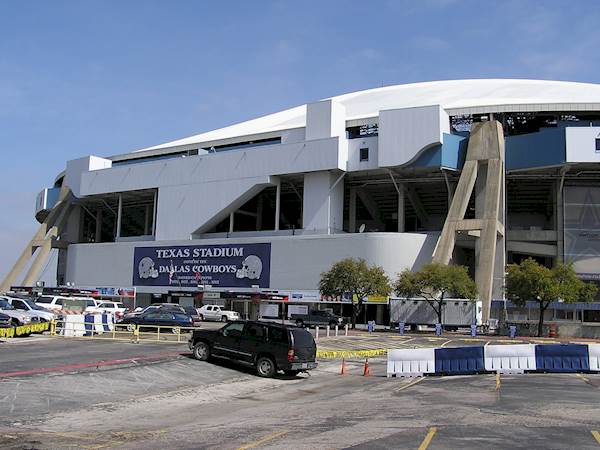 via Flickr: David Herrera
Texas Stadium was the original home of the Dallas Cowboys. It was was where some our greatest Cowboys played some of their highlighted and most memorable games.
3. ShopMieux
ShopMieux was once a top choice, luxury consignment store for many fashionable individuals. Not only did ShopMieux have an amazing online presence, but its physical location was located right here in Dallas.
If there was an item they didn't think would fit their brand, they'd offer to give them items back to your or you could choose to have it donated to the Genesis Women's Shelter.
4. Reunion Arena
via Flickr: Keith Allison
Reunion Area is where many concerts happened in Dallas. This was also the former home of the Dallas Mavericks and where The Ringling Brothers circus was usually held. A lot of sports memories and first concert experiences happened here for many North Texans.
5. Carnival, Minyards and Sack & Save Grocery Stores
Before nationally owned chained grocery stores came to town, DFW was filled with Minyards, Carnival, and Sack & Save grocery stores. All three stores were owned under the same umbrella and provided residents of the Metroplex with some pretty reasonably priced groceries.
6. Wyatt's Cafeteria
Wyatt's Cafeteria used to be the go-to, all you could eat buffet for many families. Although Wyatt's Cafeteria has since been replaced with another famous buffet chain, our fondest memories with our families occurred at Wyatt's.
7. Crystal's Pizza
via Flickr: David K
Many Dallas natives had their first arcade and gaming experience at Crystal's Pizza. This was the number one location for birthday parties and all around fun for the entire family.
8. Big Town Mall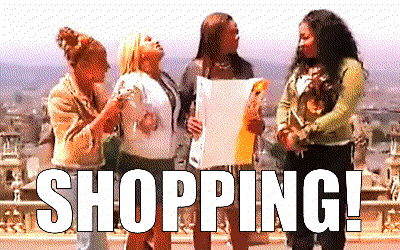 Big Town Mall was the first enclosed shopping mall of its kind. Located in Mesquite, Big Town Mall was home to some of the then most popular department stores. Aside from being a shopping center, Big Town Mall also had a bowling alley and movie theater.
9. Big Tex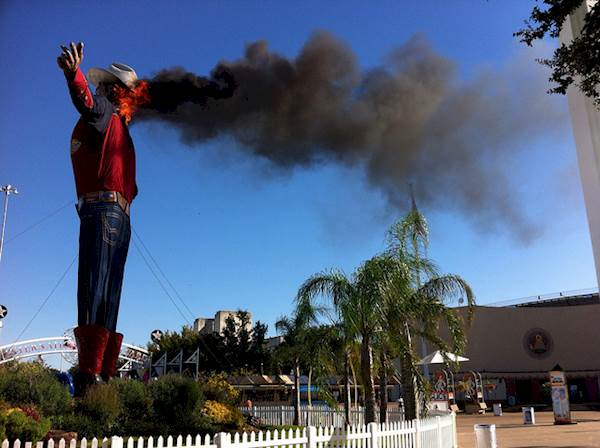 via Flickr: greychr
Back in 2012, an electrical fire pretty much destroyed Big Tex. Big Tex is the most iconic figure at the State Fair of Texas. We've all probably got a slew of pictures from our childhood in front of Big Texas from our numerous trips to the fair. When Big Tex went up in flames, so did a piece of our childhood memories.
While we may have a new and improved Big Tex, it still isn't the one we remember greeting us with, "Howdy, folks."
10. Wonder/Hostess Bakery Outlets
Some of us are old enough to remember traveling to our local Wonder/Hostess Bakery outlets with our parents or grandparents. At the bakery outlet, we got firsts dibs on bread, doughnuts, and other sweet treats at a discounted price.
What's your favorite DFW establishment that's come and gone?