This is an archived article and the information in the article may be outdated. Please look at the time stamp on the story to see when it was last updated.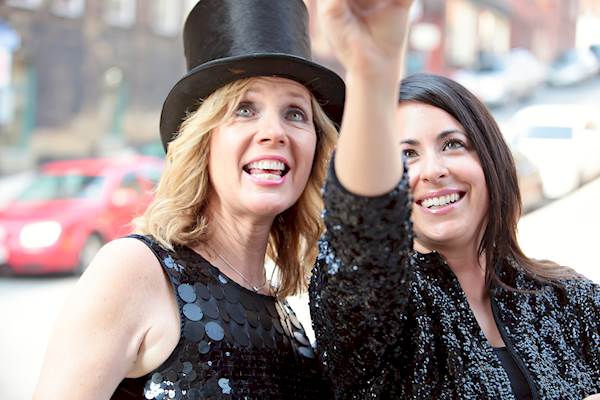 By Kristina Rowe, NewsCastic
It's better to give than to receive and it's best to be a cheerful giver. With so many great charities in DFW, it's easy to find one that lets you do both!
Strut Your Stuff
Through their suiting program and career mentoring, Dress for Success Dallas is empowering women to achieve financial independence. A new interview suit and other support for the interview process can mean the world to a woman who is struggling to get on her feet.
Volunteers can help in the boutique or thrift shop or in many other areas. Volunteers and supporters alike enjoy fun events like ladies night out events, fashion shows, an annual golf tournament and more.
Like a Good Neighbor
The mission of CitySquare is to fight poverty and homelessness in the heart of Dallas. Their programs also support children transitioning to independence from the foster system.
With more than a dozen programs, volunteers can help in many ways. Several of the initiatives involve working directly with beneficiaries, who are always called neighbors. It's this neighborly feel that makes CitySquare special. Their annual gala, A Night to Remember, scheduled for September this year features Jerry Seinfeld.
Serving Artfully
DIFFA stands for Design Industries Foundation Fighting AIDS, and their work supports treatment and direct care as well as preventative education programs. The DIFFA Dallas chapter is the Foundation's largest and most successful chapter.
Act quickly to respond to their need for volunteers in support of their sold out Circo Rouge event in May. If you miss it, there will be many volunteer opportunities throughout the year. Their annual holiday wreath auction is always pretty magical.
Looking Good
The most anticipated charity gala of the season is always The Cattle Baron's Ball. This event is just one of several major events in the area supporting the American Cancer Society.
Relay for Life holds events all over DFW and Making Strides for Breast Cancer hosts multiple charity walks in different locations. Volunteers can also directly help cancer through Hope Lodge, Look Good Feel Better, and Road to Recovery which helps patients with transportation to treatments.
Our Furry Friends
Operation Kindness is the largest no-kill animal shelter in North Texas, and they'll be celebrating their 40th Anniversary in June. During those 40 years, they've saved more than 85,000 cats and dogs.
Foster families are needed as well as volunteers to walk and care for the animals at the shelter. There are also opportunities to help with publicity, special events, fundraising, and more.
We Know How to Party
Also celebrating 40 years, the sought-after, by-invitation-only Dallas Margarita Society hosts a ball that's known as the largest Black Tie Charity event in the world! The group started its support of at-risk children with toy donations.They now support more than 40 children's charities and host numerous annual events including a float in the St Patrick's Day Parade, a charity golf tournament, and a very special Christmas event in partnership with Love for Kids.
Getting involved is easy. Start out as a supporter by simply attending a monthly happy hour event. Supporters can increase their involvement to volunteering and membership over time.