This is an archived article and the information in the article may be outdated. Please look at the time stamp on the story to see when it was last updated.
ATLANTA — Talk about dying to get through airport security. Folks were doing a double take as TSA scanned a rotten corpse, then watched the creepy thing roll on a wheelchair right through the airport in Atlanta.
And no, it's not the result of someone crooking after standing in the ridiculously long lines for hours.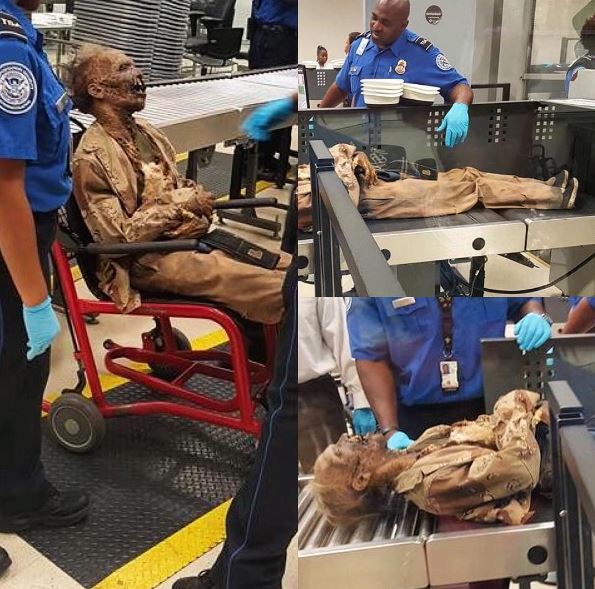 "Talk about a deadheading… This crusty ol' chap is actually a prop for the #TexasChainsawMassacre movie," TSA joked on its Instagram. "He was screened and sent on his jolly way."
Can you imagine sitting next to this thing on a flight?! Ha.
But hey… why didn't he have to take off his jacket and shoes, too?! No fair!