This is an archived article and the information in the article may be outdated. Please look at the time stamp on the story to see when it was last updated.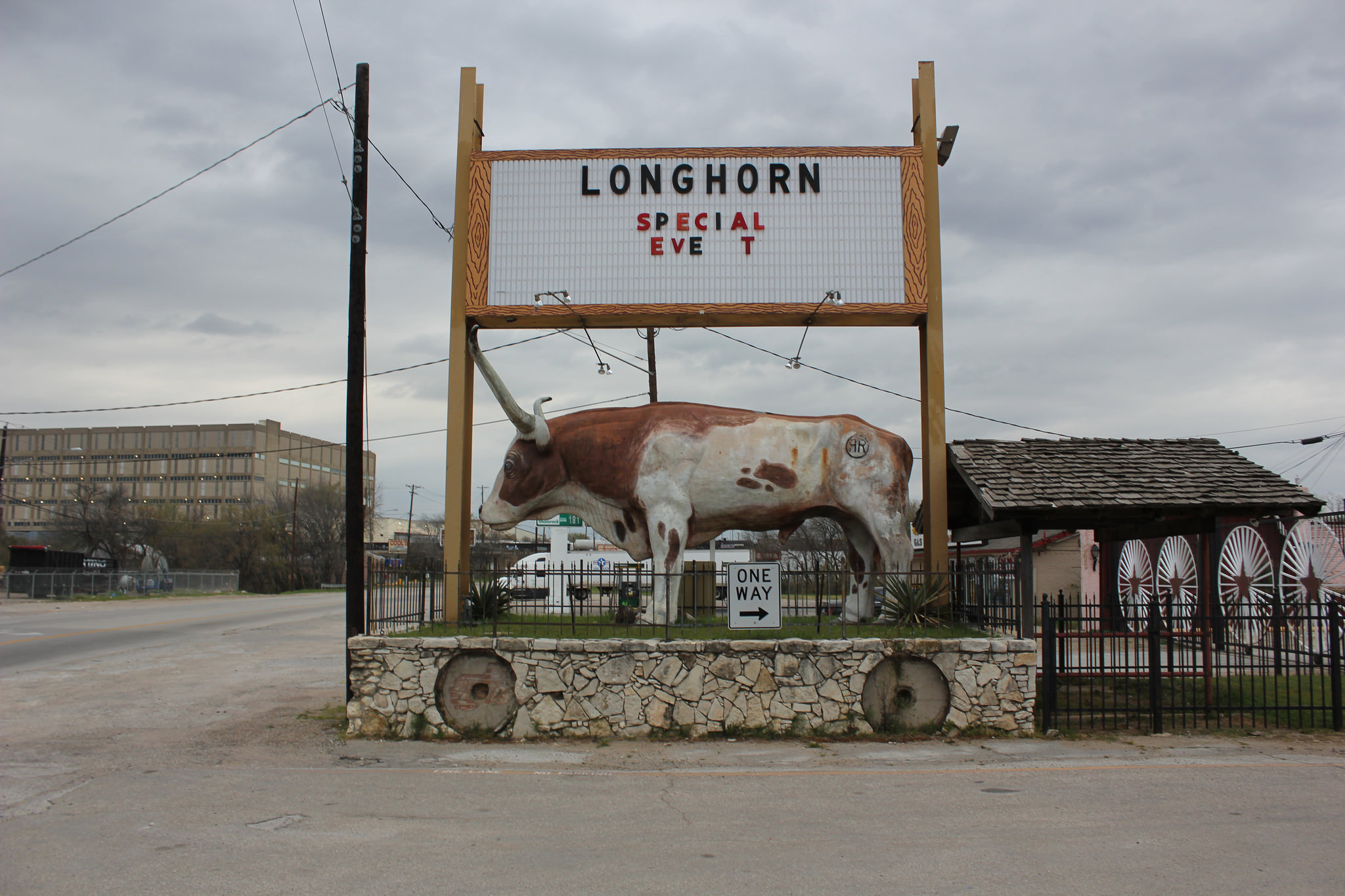 DALLAS – A longtime staple of Dallas' music history has a new owner with an old plan: Restoring the Longhorn Ballroom to its original splendor.
Dallas developer Jay LaFrance recently bought the Longhorn Ballroom, according to the Dallas Morning News, and has already begun renovations. The 4.5 acre property sits at the corner of Riverfront Boulevard — formerly known as Industrial Boulevard — and Corinth Street, and is expected to be more a venue for events and parties rather than just a nightclub.
LaFrance has enlisted Texas mural artist Stylle Read with the visual makeover and if you haven't seen his work, you're in for a treat. He's done everything from album covers to movie set design to murals all over Texas (and beyond) and his passion for art and wild west history make his involvement with the Longhorn Ballroom that much more exciting.
King of Western Swing Bob Wills opened the Longhorn Ballroom in the 1950's to showcase his music with his band, the Texas Playboys. The property went through several owners, even being managed for years by Jack Ruby, who became famous after killing JFK assassin Lee Harvey Oswald.
A big chunk of Texas music history has taken place at the Longhorn, and it wasn't all country and western. The Sex Pistols played there in 1978; James Brown, The Ramones, Nat King Cole, Stevie Ray Vaughn, La Mafia, Red Hot Chili Peppers, Sam Cooke, Motorhead, and B.B. King, among many others, entertained Dallas from the Longhorn stage as well.
With reports of nearby businesses — mostly liquor stores and motels — possibly changing ownership and being transformed as well, we may soon have a brand new entertainment development in Big D.
And we may all be dancing there again by early summer.