This is an archived article and the information in the article may be outdated. Please look at the time stamp on the story to see when it was last updated.
DALLAS — The pastry mafia is heading to Dallas from New Jersey. And thankfully, they're not leaving the cannoli.
<a href="http://www.carlosbakery.com/" target="_blank">Carlo's Bakery</a>, subject of the TLC show <em>Cake Boss</em>, is opening a new location in Preston Center.
"We've seen incredible growth in the past year and I'm so excited Dallas is going to be a part of that!" renowned baker, chef, and owner Buddy Valastro said. "The city is filled with charm and warm hospitality, it really is the perfect fit for Carlo's Bakery. With so many families in Dallas, I'm looking forward to the bakery being welcomed into their homes and onto their tables."
Carlo's is known for cannoli, lobster tail, and elaborate custom cakes — all of which are making the journey to DFW. The Dallas store will be the family-owned business's thirteenth location.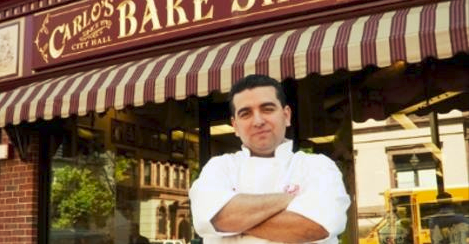 The 2,486-square foot shop is replacing the La Madeleine in Preston Center and is scheduled to open this March.
But, if you're thinking, 'Hey, isn't his shop close to Sprinkles?' Then, you'd be correct!
In fact, Carlo's Bakery will be conveniently located across the street from the sinfully sweet cupcake haven. Mmmmm…you can almost taste the bakery battle.
"Ah, well, they'll have some competition with Sprinkles, but it's good to see a confectionery war," Jorge Anthony told NewsFix.
Either way, looks like we'll know where to go, when we're in need of a sugar fix.
Let us eat cake!
[playbuzz-item url="//www.playbuzz.com/jenniferanderson10/what-bakery-item-are-you"]