This is an archived article and the information in the article may be outdated. Please look at the time stamp on the story to see when it was last updated.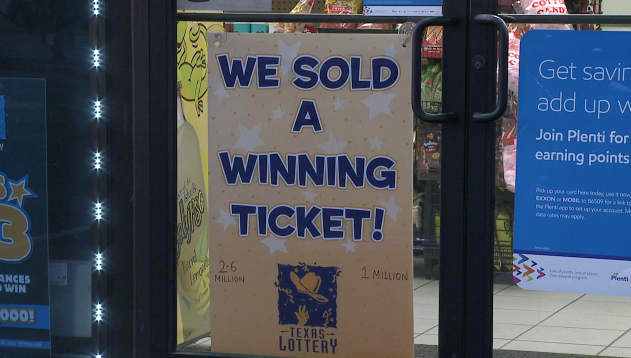 ARLINGTON — An Arlington man and a Bedford convenience store are celebrating a BIG Texas Lottery scratch off win.
Lawrence K. Barrow of Arlington nabbed one of three top prizes in the Texas Lottery's Set for Life game, winning $2.6 million or $2,500 a week for the next 20 years.
We're so happy for Mr. Barrow that we're not even jealous.
Barrow's win was the final top prize in the game. He chose cash value for his prize and will receive $2,149, 899.70 after taxes.
More than $2.1 million. After. Taxes.
Granted, you have to subtract the $5 he invested by purchasing the ticket, but he'll definitely be able to live off what's left.
Not bad for forking over a fiver and doing 10-15 seconds of scratching, right?
And that's not all. The store that sold Barrow the winning ticket, Lone Star Conoco on Texas Highway 121 in Bedford, will get a cool $10,000 retailer bonus.
Not bad for tearing off a perforated card and pushing a few buttons on the register, right?
According to the Texas Lottery, the $5 Set for Life scratch off ticket game offers more than $51.8 million in total prizes. Odds of winning any of the prizes are 1 in 3.81.
Lottery officials say he wants minimal publicity and doesn't plan to speak publicly of his winning, but let's all quietly congratulate Mr. Barrow!
That is, as we try to catch a glimpse of him and see if maybe we look like we might be related. ;)