This is an archived article and the information in the article may be outdated. Please look at the time stamp on the story to see when it was last updated.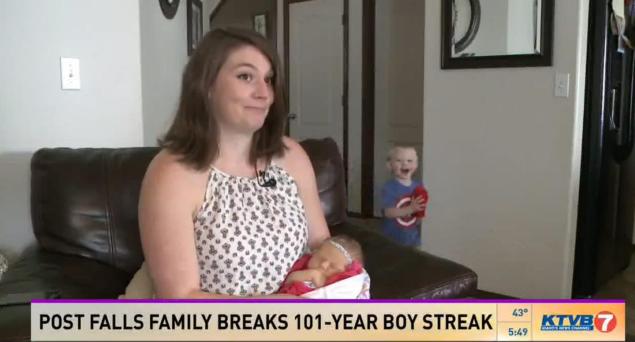 POST FALLS, Idaho –Talk about the surprise of the century! An Idaho family has welcomed a baby girl after nothing but boys since 1914.
For the Underdahl family from northern Idaho, it was the first girl born into the family in 101 years, according to the Coeur d'Alene Press.
Aurelia Mare Ann, at 8 pounds and 3 ounces, put an end to the streak April 12.
"Everyone has been hoping for a girl," said father Scott Underdahl. "Maybe it took more than 100 years to create perfection."
He added that he never knew what an Underdahl girl looked like, but now he can see it – she has her grandfather's nose.