This is an archived article and the information in the article may be outdated. Please look at the time stamp on the story to see when it was last updated.
By Kristi Rowe, NewsCastic
According to the groundhog, early spring is on its way. Here in DFW, the temperatures are still up and down, but wildflowers are already starting to bloom. March has just arrived, and bluebonnets won't arrive for another month, but it definitely feels and looks like spring has sprung.
Check out some of these activities that celebrate the excitement and sunny cheer of spring.  Most events require a ticket purchase unless otherwise noted. Visit the linked websites for details.
Tiptoe Through the Tulips
Originally slated to open March 1st, an unseasonably warm winter has this pick-your-own tulip farm already up and running for the season. Visitors pay a small admission fee and a per-stem price to pick their own tulips. Professional photographers can bring their clients for once-in-a-lifetime photo shoots in the floral fields. (Fee applies.)
Oh My, Oh Mayan Butterflies
Wander a different kind of garden and enjoy an exotic butterfly exhibit in the rainforest conservatory at the Fort Worth Botanic Garden Center. This year's featured butterfly is the blue morpho from El Mundo Maya.
My Wild Irish Bros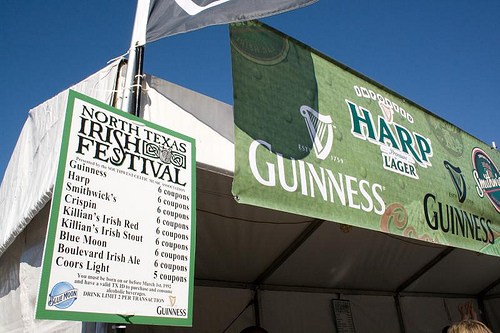 North Texas Irish Festival
March 4-6th
Meet your friends at the North Texas Irish Festival for sheep herding, whiskey tasting, pet adoptions, Scottish clan displays, and, of course, Irish food and music. This year's theme is Legends and Legacy. Special pricing for Friday night and weekend passes. Advance tickets recommended.
Families, Start Your Calendars
Festival season is coming, and before you know it there will be an event every weekend from now till summer. April brings us the annual Main Street Fort Worth Arts Festival and the Denton Arts and Jazz Festival. "Things to Do" sites like GuideLive and Everfest list dozens of Metroplex events this season, starting in March and continuing into June. Some weekends have competing events, so get an eyeball on those dates and plan ahead.
Binge Watch, or Just Binge?
You might want to try feeling like spring with "cakery" instead of greenery. It might not be a harbinger of spring, but this announcement is about something fresh, colorful, and exciting. Buddy Valastro of Cake Boss fame is opening a Carlo's Bakery in Dallas! If you want to get the first bite, be ready on Saturday, March 19, 2016, at 8:30 am!
Festival of Flavors from a Truck
Spring is a great time to have lunch outside, and since it's already nice and sunny, why wait? With food trucks, you can admire the art and the ingenuity of a kitchen on wheels while you wait to taste some of the best food in DFW. Both Dallas and Fort Worth have food truck parks where you can enjoy an incredible bite to eat.
Kick Back or Kick It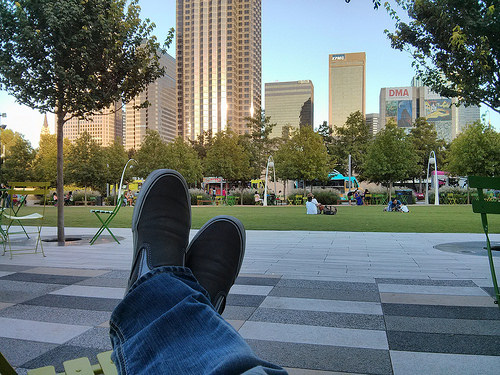 Klyde Warren Park
You'll find food trucks and lots more at Klyde Warren Park in Dallas. Enjoy everything from quiet activities like reading (there's a library branch there!) and chess to lawn sports like croquet and group classes for yoga, tai chi, and even Zumba.
Lakeside Lookout
The Oasis at Joe Pool Lake

Spring hasn't even arrived, and we are already looking forward to summer! Lucky for us, The Oasis at Joe Pool Lake has reopened after repairs from record rainfall in the area last year. Look forward to great music, fun food and delicious adult beverages, and enjoy it now before things really heat up!
Junkers Paradise
FleaStyle
March 12, 9 am to 4 pm
It's flea market time, but if the weather is already too hot for you, head out to Fair Park for Flea Style, which will feature more than 200 vendors in the 100,00 square-foot exhibit space in Fair Park. Like many area flea markets, this isn't just for thrifters and junkers. Crafters and design aficionados will enjoy fab finds from calligraphers, woodworkers, seamstresses, quilters, jewelers and more.