This is an archived article and the information in the article may be outdated. Please look at the time stamp on the story to see when it was last updated.
TamaraMcCullough, NewsCastic
As a genre that transcends eras and generations, R&B music is a timeless category that touches hearts and souls across the globe.
Whether deep and soulful, soft and romantic, or mashed up with a completely different styling, there's always a new crop of artists ready to take on rhythm and blues. And, of course, DFW does it a little bit bigger and better than everybody else, so it goes without saying that we have to take a look at the most lit R&B artists who are making Dallas proud.
We've put together a list of nine songbirds out there grinding, making great music and letting the world know why DFW reigns supreme on the R&B scene.
1. 'Classik Mussik' With a Twist
Photo Courtesy of Classik Mussik
When Hollywood comes calling, you answer — and that's exactly what Classik Mussik has done. Raised in Dallas, the 28-year-old has certainly made Dallas proud with his long list of credits that are second-to-none. Starting off in the choir and at Kirk Franklin's Midnight Musicals when he was just 6 years old, Classik Mussik has been producing, writing, recording and mixing since he was 12. With singing in his blood and a hardscrabble childhood that included bouts of homelessness, Classik Mussik never lost sight of his dreams.
"All that hurt and pain made me say not making it and not changing it forever was not an option, so I dove head first into all things music," he said, and it paid off. Classik Mussik was an original member of Starcity with Mr. Lucci and was an in-house producer for Grammy/Oscar winner Jamie Foxx for almost three years.
Listen Now: Let Me Go
[soundcloud url="https://api.soundcloud.com/tracks/247228314″ params="auto_play=false&hide_related=false&show_comments=true&show_user=true&show_reposts=false&visual=true" width="100%" height="450″ iframe="true" /]
Because of his unique ability to be eclectic with seamless transitions from R&B to hip-hop and wearing many hats in the musical arena, Classik's music has been described as "genius." This is part of the reason Classik has music credits, including: Miley Cyrus, "Jimmy Kimmel Live", ABC, Disney,Yo Gotti, Ace Hood, Waka Flocka, Layzie bone, Young Nation and of course, Dallas breakout star, Mo3 and many more.
His most recent project "7Hundred" was released in August 2016 and made the top 100 on iTunes charts at #100 and sold 16,720 songs in just 2 1/2 months.
Check him out at:
www.pandora.com/classikmussik
youtube.com/user/FilmsByClassik
soundcloud.com/classikmussik
2. Putting the "Rhythum" in R&B
Photo Courtesy of Rhythum
Putting the "Rhythum" back in R&B, Rhythum is a 44-year-old Dallas singer who has had a love of the genre since he began playing music at age 12. The life-long love and interest was sparked by his stepfather who had hundreds of records that Rhythum would listen to. After his stepfather bought him a trombone, Rhythum was officially bitten by the music bug and there was no turning back. Describing his music as "authentic, smooth and charismatic," Rhythum's goal is to inspire innovation and creativity with a positive imprint across the world.
"I don't have a signature song — all of my songs have their own signature," Rhythum said.
Listen Now: Love Play
Currently working on numerous projects, Rhythum has a slate of new music and videos coming out, including his soon-to-be latest single, "Let It Flow."
Check him out at:
soundcloud.com/rhythum
reverbnation.com/rhythum1
IG: @rhythumboymusic
Twitter: @rhythum
3. A Divine Touch of Sensei
Photo Courtesy of Freddie Brookins
While he may be a relative newcomer to music, Freddie "Sensei" Brookins is definitely making waves. The 26-year-old Dallas native is currently planting his musical roots in Waxahachie where he has been singing and playing the guitar for the past three years. However, he has just recently gotten serious about his craft after picking up his roommate's guitar in college.
"I have always loved music, but I had my mind wrapped up in other things," Sensei explained. "I was praying one day and felt like it was something that the Lord put in my heart, so I kept pursuing it, fell in love with it and found my own voice."
Listen Now: The City
https://www.instagram.com/p/BL9gUuij2-S/
Sensei's ultimate goal is to make music that people can relate to from all walks of life through the various stories he tells with his eclectic style.
Known for his signature songs "Runaway" and "The City," Sensei believes these songs come from a genuine place that people can relate to. His upcoming project will be an EP titled "Heart Cry" due out in early 2017.
Check him out at:
facebook.com/Senseimusiq
soundcloud.com/sensei-brookins
IG: @sensei_musiq
Twitter: @Sensei_Musiq
4. Dallas Lejit is Too Legit
Photo Courtesy of DALLAS L.E.J.I.T
With a name like DALLAS L.E.J.I.T, you know this artist plans on repping Dallas to the fullest. Currently located in North Oak Cliff, this 24-year-old singer has been writing songs since the young age of seven and first recorded at 12. At 14, L.E.J.I.T started to record and make music seriously. Drawing on his family history, his love for music and seeing his mother in the church, he was able to stay motivated and moving forward in his pursuit.
"My lyrics have a hip-hop vibe, but the music, depending on what song you choose in my catalog, could be (about) love, hate, sadness and triumph. I don't limit myself to any one sound, but hip-hop is definitely the ground floor of its roots," L.E.J.I.T said in explaining his type of R&B.
Listen Now: When Your Broke
His ultimate goal with his music is to reach hearts and minds everywhere and to be heard "while expressing himself in all emotions in the form of a conversation to communicate and grow as an artist and person." Known for his "Snatch Em" projects, L.E.J.I.T is working on the 3rd edition this month, which will be "Snatch Em Vol. 3." The album has been broken into three sections where the first two are available on his website, Dallaslejit.com. The final section will be released November 28.
5. The R&B Teddy Bear
Photo Courtesy of Javon
It might be obvious why he would be known as the R&B Teddy Bear, but Javon's music shows that looks can be deceiving. This soulful singer got started in music at the age of eight and began singing literally everywhere — church, talent shows, Christmas shows — anywhere that somebody could hear his voice.
However, his mother is the main catalyst for why he got into music. "She told me to do a talent show at my school and when I won that show, it lit a fire for my passion in music," he said. Singing with passion, feeling and his soul, Javon's goal is to let the world know that real R&B music isn't dead among "the land of autotune and 'rhythm & gangsta.'"
Listen Now: Diggin You
[soundcloud url="https://api.soundcloud.com/tracks/87272205″ params="auto_play=false&hide_related=false&show_comments=true&show_user=true&show_reposts=false&visual=true" width="100%" height="450″ iframe="true" /]
His singles "Are You Busy" and "Carmel Sky" from his BACK IN TIME album have generated a decent fan base for Javon. He is currently working on a new album and dabbling in acting in a few indie movies on Netflix.
Check him out at:
YouTube: @Javon
soundcloud.com/RNBTEDDYBEAR
6. The Ear Thrilla
Photo Courtesy of Brandon Wilborn
With the surge of adrenaline you can only get from performing in front of a crowd, 37-year-old R&B singer Brandon Wilborn became hooked after performing at a talent show (which his friend pushed him into doing) in front of more than 5,000 people. More than 20 years ago, that show is how this Irving resident began his musical career. The silky smooth vocalist strives to be internationally known and also to have the ability to give back to others.
His signature EP is "Life, Love & Liquor," which spawned his hit, "Thrilla." Transcending simply singing, this enterprising singer is currently working on a promotion company, Artist Love Events, with his business partner El Kevon Sullivan. And of course, Brandon is working on his first love, an album called "Pain Addiction Recovery."
Listen Now: Thrilla
[soundcloud url="https://api.soundcloud.com/tracks/223412094″ params="auto_play=false&hide_related=false&show_comments=true&show_user=true&show_reposts=false&visual=true" width="100%" height="450″ iframe="true" /]
Check him out at:
soundcloud.com/brandonkareem
bandcamp.com/brandonkareem
facebook.com/brandonkareemsings
IG: @therealbrandonkareem
Twitter: @BrandonKareem
7. Fire, H20 and Homework
Photo Courtesy of Phil Waters
Bringing together the quintessential elements of fire and water, Phil Waters brings the heat while still knowing how to refresh his audiences. This 32-year-old Dallasite has been singing his entire life with music being an integral part of him, which includes performing since the age of five and writing his own lyrics since age 10. Music encompassing a large part of his being, Phil lives life in between his music and always has a story to tell. He views his music as his "soul coming out."
"I'm glad to help people through music through their experiences," Phil said. It is with this connection to others that he hopes that his music will propel him to become a musical icon where he would have the ability to not only make ends meet and not have to work but as "something that I like to do and want the whole world to see me."
Listen Now: Set this Place on Fire
https://www.instagram.com/p/BFxazmABnOi/
Though he's known for his solo act and his hot single "Set this Place on Fire," Phil often performs with his brother, C-Money, as part of H20, which has produced the hit "Homework." To catch this artist who describes his music as "urban soul with some major hip-hop influence," you can see Phil performing locally in Dallas at the Prophet Bar and Murphy's, along with taking his talents on the road to Houston, Philadelphia and New York. His upcoming album is slated to be released in February 2017.
Check him out at:
IG: @pheereal
YouTube: @PhilH20
8. A Bit of Jazz, A Bit of R&B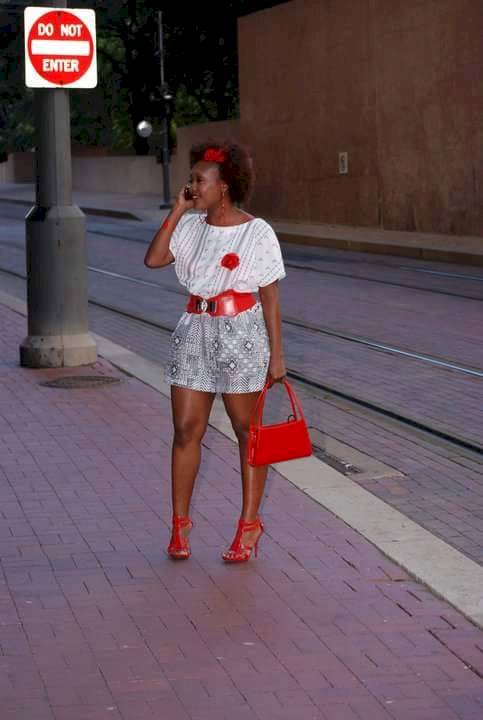 Photo Courtesy of Majaii
As the lone lady on the list, Majaii proves she has the chops to hang with the best of them. With a mellifluous, jazz-infused voice, the 36-year-old Dallas songstress has been singing for as long as she can remember, getting her start in her father's choir. However, in 2007, she decided to get into R&B and jazz. Even with a life-long affair with music, it was her husband at the time who encouraged her to start performing, along with watching her brother-in-law sing and perform, which catapulted her onto the stage.
Listen Now: I Don't Know
[soundcloud url="https://api.soundcloud.com/tracks/289451089″ params="auto_play=false&hide_related=false&show_comments=true&show_user=true&show_reposts=false&visual=true" width="100%" height="450″ iframe="true" /]
"My goal is to just enjoy music and allow others to see my love for it," Majaii explained. You can experience this special love when listening to "Talkin' All that Jazz" or on her upcoming Jazz Projects with Paul Derrick Nunn.
Check her out at:
facebook.com/MajaiiPage
reverbnation.com/majaii
IG: @queen_motherland
9. KnowShame On His Game
Photo Courtesy of KnowShame
His name may be KnowShame but the Dallas singer's music is a source of great pride with its perfect balance of southern harmony and a dose of Texas Feng shui. The 31-year-old has been involved in music for the better part of 21 years after growing up in the church and being surrounded by music.
"I guess you can say that's where the seed was planted," KnowShame said.
Listen Now: 2 Nite
[soundcloud url="https://api.soundcloud.com/tracks/287603780″ params="auto_play=false&hide_related=false&show_comments=true&show_user=true&show_reposts=false&visual=true" width="100%" height="450″ iframe="true" /]
Known for his mixtape, "Ride and Smoke Muzik," KnowShame always has new works in the pipeline. This includes his new single called "Music Take Control" and his upcoming project is "The Rain of KnowShame." Stretching his talents, the artist also has written a movie entitled "#TurtleLife."
Check him out at:
soundcloud.com/knowshame214
Twitter: @noshame214
YouTube: @noshame06