This is an archived article and the information in the article may be outdated. Please look at the time stamp on the story to see when it was last updated.
Photo by Kristina Rowe
By Kristina Rowe, NewsCastic
Traffic can be crazy in DFW, and at one time or another, we'll all be stuck in it. Getting backed up in a pileup tends to bring out the rude — rude driving behaviors, rude faces, rude gestures (and we all know those). Maybe a little bit of friendly would go a long way — for you and for any other drivers you encounter. Here are some friendly gestures we think every driver should be using instead.
All Kinds of Good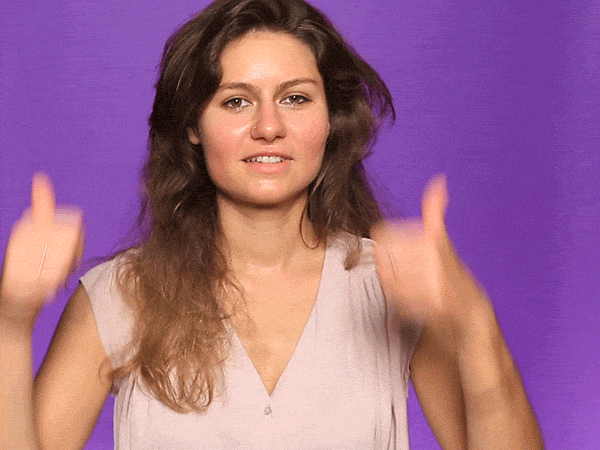 The thumbs up can be "thanks" or "yes, there's room for you ahead of me" or just about any kind of good will a driver might summon. I personally get a little excited when another driver wants my spot and I want hers, and we successfully swap spots. That's definitely a thumbs up moment.
One hand is sufficient, especially if you're moving — which you might not be if you're in rush hour traffic.
Thanks for letting me cut in
A little wave in front of the rear view mirror is the expected thanks for letting you cut in when things are starting to pile up and you need to change lanes. Because we all have somewhere to go, but it's nicer if we all get there happy.
There's Some Air There
When there's a space you can get to, but another driver has the right of way, a little point can get their attention so they'll agree to let you in (or out.) Same goes if you know someone needs to get in the space in front of you and you're willing to let them.
You can also give a quick flash of your bright lights to let someone know you're going to make room for them ahead of you. Sure, it slows you down by a minute or so, but it also reminds you what a good-hearted person you are. Drive friendly.
You Go First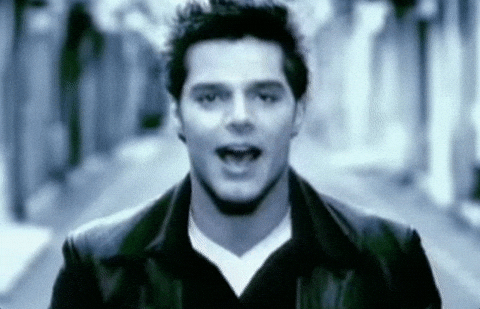 Again, one hand is sufficient but the "come here" hand gesture is a nice one to use if you reach a stop sign at a dead tie. Same thing if a pedestrian is hesitating because they're not sure you're gonna stop.
If letting someone else go first frustrates you, maybe this mental image of Ricky Martin will make it easier. Time to smile and turn up the tunes.
Speaking of Pedestrians
We all know it — the crowded shopping center parking lot. Even if that family is taking a while to get across the street (or unload the minivan) a smile lets them know that you see them and don't plan to get all in a huff. The smile says, "Hey, I get it." I've been there (or I will be some day.)
Oops, Sorry – Level 1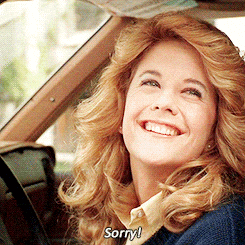 This is the little bitty sorry. The one you might use if you unintentionally made someone's driving day worse. Maybe you got to that open parking spot first, maybe your hesitation made them miss the green light. But traffic didn't come to a complete halt and no one got hurt. Still, a little ownership of a little goof is called for.
Sorry – Level 2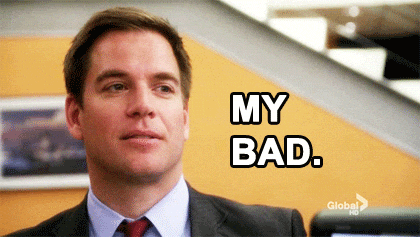 OK, you know you shouldn't have done that. This is one time when "defensive" driving isn't your friend. Be an adult and let that other driver know you know better without having to completely surrender your dignity.
Sorry- Level 3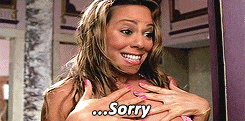 Uh oh — this is for that time when you really messed up. Went the wrong way on a one-way street? And the people honking are doing more than that little honk to let you know about it. You're gonna need a shrug or a little remorse on your face to get you out of this. Screaming "sorry" at the top of your lungs doesn't count.
Friendly Hello
When I was in the third grade, a couple of police officers visited my school and taught me to always smile and wave at police officers. All these years later, I still do. Especially when they're directing traffic in and out of (or around) church services on Sunday morning. You know if they weren't there, you'd be sitting there till evening services or longer.
I personally think a wink or a wave is mandatory for anyone you pass by in your car close enough to touch. Construction worker, shopper, police officer, UPS guy — a friendly gesture says, I see you, I'm not going to run over you. I in fact, appreciate you and hope you have a nice day.
Sure, there are plenty of other gestures you'll use in traffic. Yes, that one, not to mention the eye roll and the head shake. But just think, won't your daily drive go better with a little friendly in it? We think so.