This is an archived article and the information in the article may be outdated. Please look at the time stamp on the story to see when it was last updated.
via Flickr: Yelp Inc.
By Deah Mitchell , NewsCastic
Warning: The following is a test —
1. Are you tired of the same old weekend humdrum? 
2. Does your idea of an interesting date consist of movies at the theater and dinner at a local restaurant? (No, Netflix and chill does not — and SHOULD NOT — fit into this category.) 
3. Are your kids complaining that you never leave the house anymore? 
If you answered yes to any of these questions, you may be suffering from a rare condition many locals have recently succumbed to: after summer boredom.
But wait, there's help!
Here's your list of 5 things to do in DFW this weekend.
1. Chocolate Wasted!
Here's a really unique date idea if your budget and time allow: The Dallas Chocolate Festival. This three-day event features a special screening movie night on Friday (No, they're not playing Charlie and the Chocolate Factory — I already checked), a "delicious" festival on Saturday, and ending with chocolate workshops on Sunday.
The event will be held at the Addison Conference and Theatre Center. There will also be chocolate cocktails from Solbeso, wine and chocolate pairings, gourmet popcorn from Crave, and bites from FT33/Filament. There will also be chocolate concession stands!
Price: $35-$250.
When: All weekend.
2. Are You Ready for Halloween?
With less than two months out from Halloween, the time to start costume shopping is now. And if you plan on going full DIY, you better start this weekend. Over at Rose Costumes in Denton, you can enjoy a HUGE costume and vintage sale Friday and Saturday. The September Sidewalk Sale is one of Rose Costume's biggest sales of the year, so you don't want to miss this.
Price: Free.
When: 10 a.m.-6 p.m. Friday; 10 a.m.-4 p.m. Saturday.
3. Movies in the Park: Captain America
The entire family will love this next "date" idea. Pack up your snacks, blanket, and loved ones. GuideLive presents a series of Movies in the Park at Klyde Warren Park each Saturday evening. This weekend's screening is of "Captain America" on the Ginsberg Family Great Lawn. Need more details? Click here.
Price: Free.
When: 8:30-10:30 p.m. Saturday.
4. Rock Out with Garbage
If you were a teen in the 1990s (and loved alt-rock music), you listened to Garbage. While Shirley Manson and her band never had mainstream success like their self-titled album, tracks like "Only Happy When It Rains" and "Stupid Girl" are forever stuck in our heads — and that's a good thing. The band will perform Saturday at South Side Ballroom. Tickets can be purchased here.
Price: $35.
When: 8 p.m. Saturday.
5. Latino Heritage Festival
A family friendly celebration of Latino heritage is sure to bring an array of excitement — from musical performances to food. Check out Havana NRG and Latin R&B band Tierra during the Latino Heritage Festival at the Desoto Civic Center. Bring your lawn chairs and prepare for an evening full of live music, great food, a variety of vendors and fun for the entire family. Need more info? Click here.
Price: Free.
When: Saturday.
Coming soon: Your No. 1 Don't Miss Event
You won't have to wait 525,600 minutes for this great event — just a few weeks!
Broadway's RENT: The 20th Anniversary Tour makes its way to the Winspear Opera House Sept. 20-Oct. 2. Fall in love all over again with characters like Benny and Maureen, and sing along to your favorite songs.
Price: $25-$185.
When: Sept. 20-Oct. 2.
Did I Miss Anything?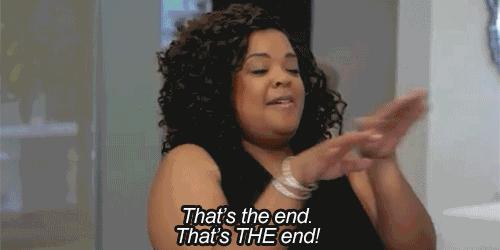 That may be the end of my top five things to do in Dallas this weekend, but that doesn't mean that's all there is to do — this is Dallas after all! Drop a comment below and let us know your weekend picks.