This is an archived article and the information in the article may be outdated. Please look at the time stamp on the story to see when it was last updated.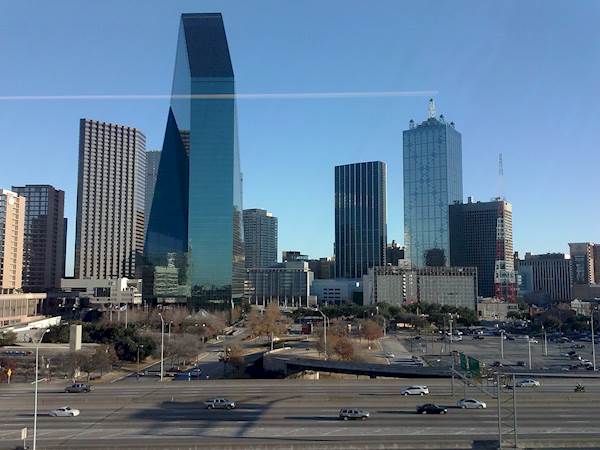 5 Best Dallas Record Stores For Cheap (But Good) Music
BYalta, NewsCastic
With digital music being the most accessible medium to listen to an album, it creates a decline of customers to the record store industry. Yet, there are still those who prefer the traditional medium of holding a physical album in their hands, and in Dallas, it can come at a hefty price. There are certain places to hit up in Dallas for the people willing to support their local record shops on a low budget. These are the top five Dallas record stores that sell albums, both new and used, at a reasonable cost.
5. Good Records (1808 Greenville Ave)
If there was a record store in Dallas that has what you want, it'd be Good Records. Being the only record store in this ranking to have two floors of albums, Good records is great to find and discover new music at a small cost. New vinyls and CD's are a bit pricey but the good part is in the used albums. The clearance section ranges from $4-9, which is justified by the eclectic selection of genres not available on some record stores, meaning you will end up with something surprising. You could go in trying to find one album and come out with five or more. So, if you like exploring musically and are low on money, this is a great place to visit.
4. Josey Records (2821 Lyndon B Johnson Fwy, Ste 100)
This is a relatively new record store that opened up earlier in 2015 and it does not disappoint. Josey Records offers a modern take on a retro model of music format: vinyl. The store is designed in a minimalist style but that is not to say their stock is minimal. Used vinyls go for one dollar in their massive clearance section, which one may take a couple of hours rummaging through, but will most likely end up with a gem. CD's range from $5-8 and although the selection is limited, it is varied so there is always something for anyone.
3. CD Universe (4043 Trinity Mills Rd.)
The big deal with CD Universe is the points system. Every time you buy an album, a point is added to your free account that is made for you upon your first purchase. Once you hit ten points, you get a free CD worth $8.99 or less. By buying used CD's, the store rewards you with double point for buying one as opposed to the single point given for a new CD. General prices range from $6-12 and the clearance section falls under $4. The owner always has recently released albums from all genres and if he doesn't have an album you're looking for, he'll easily order it and have it shipped there within a week for you.
2. Dead Wax Records (1111 S Main St, # 1208, Carrollton)
Yet another store that opened in Dallas earlier in 2015, Dead Wax Records may be a small record store in Downtown Carrollton, but it is slowly building up its reputation as one of the leading Dallas record stores. Merchandise is regularly 20-30 percent off, and every now and then they add ANOTHER 30-40 percent off when you pay with cash. The downside, however, is that it is limited in CD's and offered genres–mostly Post-Punk and Darkwave–but its inventory includes many rare and classic albums in vinyl format that would compete with the now-defunct CD World. Dead Wax sells their records for about the same price you'd imagine Urban Outfitters sells theirs, but with a 40-50% discount for just about the same records and more.
1. Entertainmart (5959 Alpha Rd)
This may not look like the typical small, independent record store but it does have about the same special merchandise as one. Early in 2015, Entertainmart started selling vinyls, competing with practically any Dallas record store in diversity and price. Most used vinyls and CD's are under $4, meaning taking some time looking through the gigantic stock of albums is definitely worth it considering the albums sold are still in demand; not merely unrecognizable artists. The clearance section is small, but when everything is already at a low cost, it's hard to go even cheaper on most albums, particularly going down to $1.99. Definitely a place to get good deals on albums.[protected-iframe id="5cbe81dfb129b29fee7c96a432eec9bb-66245013-41938752″ info="s.createElement" ]