This is an archived article and the information in the article may be outdated. Please look at the time stamp on the story to see when it was last updated.
When you're from Dallas-Fort Worth, other people sometimes just don't seem to get it. They want to claim that Austin is weird, San Antonio has the history of Texas, and Houston has the impressive downtown. What they don't know is that Dallas has the best of all of those, without the skyrocketing rents of Austin, the insufferable torrent of tourists in San Antonio, or the terrible Houston swamp weather.
If you're from Dallas-Fort Worth, and you're darn proud to be, turn that dial up on your radio. We've got jams on jams on jams from all kinds of genres that will have you belting with your windows down on I-35.
Country Anthems – For When You're Feelin' Down Home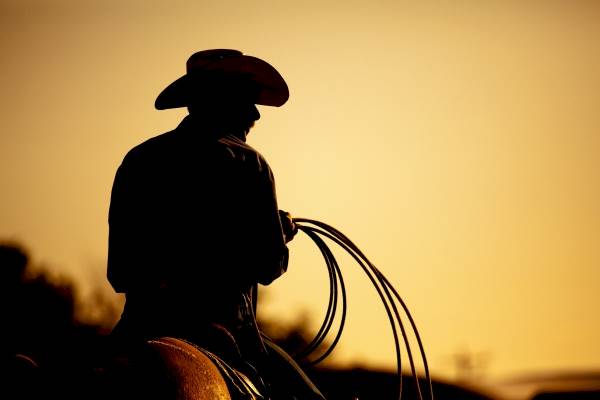 If you're looking for a Dallas-Fort Worth country anthem, you are spoiled for choice. Your options include some of the biggest names in the game. Dallas, and especially Fort Worth, have inspired many crooners in this genre.
1. Straight Country – "Dallas Days And Fort Worth Nights" by Chris Ledoux
"All day long he sets his sites on ice cold beers and neon lights. He's a single man with a double life."
This song is straight country and darn good, with a little something in it for both sides of DFW!
2. Lyrical County – "Dallas (Live on ACL 1983)" by Jimmie Dale Gilmore
"Dallas is a jungle, but Dallas gives a beautiful light."
Though it may be somewhat ambivalent about Dallas, I think this song is nonetheless endearing in its praise. A very soothing, lilting melody belies the strange message in the lyrics.
3. Tragic Country – "Fort Worth Blues" by Steve Earle
"Houston really ain't that bad a town. So you're hangin round, with the Fort Worth blues."
This is a sad song about wandering all around the world and missing Fort Worth. We think a lot of y'all can probably relate!
Indie Anthems – Music you Loved in College
While these songs may not glow with the same fever of some of the other genres, they do provide interesting insights about Dallas Fort Worth. No one else is allowed to say negative things about this place except for us though!
4. Indie Mystery – "Dallas" by The Silver Jews
"How'd you turn a billion steers into buildings made mirrors?"
This song evokes late nights driving on the highway. You can feel the emptiness of skyscrapers and dearth of human connection in the lazy drums and off-key melody. Oh, Dallas!
5. Danceable Indie – "St. Ignatius" by The Old 97's
"I've had it with Dallas. Let's burn down the palace."
Is St. Ignatius supposed to be St. Marks, the Dallas all-boys school where Rhett Miller went to school? We don't know. What we do know is this song is super catchy and bouncy and even a little clever.
6. Deadhead Indie – "Deep Elem Blues (acoustic)" by the Grateful Dead
"When you go down to Deep Ellum, put your money in your shoes."
This cover by the Grateful Dead of the American traditional song jangles and hurts the way a good blues song should. Can you picture old Deep Ellum when you listen?
Classic Anthems – For the Lovers of Vinyl
These are the anthems that go way back, the ones best heard on vinyl. Some of the roots of music history live in the soil of Dallas and Fort Worth. You can hear them on these tracks.
7. Jaunty Classic – "Here I am In Dallas" by Faron Young
"Here I am in Dallas. Where in the hell are you?"
Amen, Faron Young. We've been wondering the same thing. Try and not bob your head while listening to this little number.
8. Classic Ballad – "Dallas I'll be Coming Home to You" by Connie Smith
"Take care of my baby. Now you know I love him, Dallas. I wouldn't leave him with anyone but you."
This sad ballad makes us homesick for Dallas, even though we're still here! Bonus: it's played properly on vinyl.
9. Cute Classic – "Fort Worth, Texas" by Ray Price
"Fort Worth, Texas, best town on earth. It's uptown and it's downtown and it's cowtown, too!"
A good old country tune, this song really gets what's great about Fort Worth. It's a lovely tribute to the town and a catchy melody.
Hip Hop Anthems – For Reppin' the Triple D
Hip-hop stands out as another genre where Dallas songs thrive. Unfortunately, many would not be *ahem* suitable for this context. These next few songs do contain some adult language, so please listen with that in mind.
10. Famous Hook Hip Hop – "Oak Cliff Thats My Hood" by Young Nino and Hot Boy Star
"Oak Cliff that's my hood."
When this song came out in 2005, everyone in DFW was stoked on it. The hook was so catchy, it didn't really matter what else was in the song.
11. Melodic Hip Hop – "Triple D Anthem" by Big Chief, Dorrough Music, A Bay Bay
"The triple D is in me."
This song has a great melodic hook, and the video features amazing aerial shots of Downtown Dallas at night. Dorough Music, one of the most successful and well-known Dallas rappers, raps one of the verses about the Triple D, Dirty Dirty Dallas.
Just Cuz We Like It: Dallas Opening Credits
And just for fun, the opening credits to Dallas, because that's kind of an anthem? And we like it!