This is an archived article and the information in the article may be outdated. Please look at the time stamp on the story to see when it was last updated.
By Hillary Juster, NewsCastic
It's a classic case of sibling rivalry. Dallas, the flashy attention hog, needs all eyes on it all the time. Fort Worth is not as big and doesn't scream as loud. Often it ends up ignored. Look up pictures of "DFW" and you'll most likely just see pictures of Dallas!
Get ready for the 10 big ones, the real inarguable differences between the D and the FW. Not the similarities that are forever debated, but what truly sets these two cities apart (aside from the one hour drive).
Sports: Cowboys vs. Cowboys
Yes, Cowboys can mean football and ranchers in both Dallas and Fort Worth, but it's the Dallas Cowboys and the Fort Worth Stockyard. Dallas Cowboys mean football, cheerleaders, and over-sized arenas. Fort Worth cowboys move cattle through the city, compete at the Fort Worth Rodeo, and wear a Stetson as a helmet.
Traffic: Slow Jam vs. No Jam
The traffic situation in Fort Worth vs. Dallas is like night and day. Dallas has multiple nutty highway interchanges and terrible rush-hour accidents that can easily set you back an hour. Fort Worth does experience some pressure on its limited systems but nowhere near the scale of what happens in Dallas.
Dining: Variety vs Specialization
While Fort Worth may boast some of the best Tex Mex and barbeque, it unfortunately can't sustain an impressive variety of other ethnic cuisines. Sure there's an Ethiopian restaurant. One. Dallas has a number of Ethiopian restaurants, as well as Korean barbecues, all regions of Indian cuisine, and abundant varieties of whatever you can imagine because Dallas has more immigrant populations and more people in general.
Nicknames: The Big D vs Cowtown
Dallas goes by the nickname "The Big D," while Fort Worth is known to its own as "Cowtown." Each of these names sets the tone for the city. The Big D likes to be larger than life, sprawling, yet with the occasional urban abruptness. Cowtown on the other hand is where the West begins, priding itself on a slower, ranch-style way of life.
Downtown: City Center vs. Afterthought
Let's face it. Downtown Dallas has been in a period of developmental restructuring, trying to attract businesses and residents back in. All the while, Fort Worth has had a vibrant, thriving downtown. Dallas may not be downtown-dead forever, but currently it's often pretty empty after dark.
Nightlife: Yuppie vs Hipster
If you're going out in Dallas you better have a nice chunk of change to take out with you. Uptown drinks can be pricey and clubs can have entrance fees. Fort Worth on the other hand has a more PBR scene. You won't be networking, but you won't be shelling out cash.
Population Density: Half as Dense
While Dallas and Fort Worth are roughly the same size in terms of area (400 sq. miles vs 300 sq. miles), their populations are wildly different. Dallas had 1.2 million citizens as of the 2005 U.S. census, and Fort Worth had about half of that. Thats 2 people in Dallas proper, for every one in Fort Worth
Industries: Tech vs Defense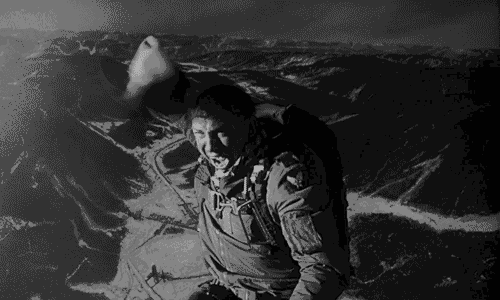 Fort Worth acts as the hub for Texas ranching and cattle, as well as having some lucrative large defense contractors out there like Lockheed. Dallas, on the other hand, has all the tech jobs you could want outside of Silicon Valley.
Pace of Life: Urban vs Western
With all the traffic and tech clogging up lives in Dallas, it's no wonder Fort Worth prides itself on taking it slow. Last summer you could sign up to go on a bike ride with Fort Worth Mayor Betsy Price. I'm guessing that's not coming soon to Dallas.
DART Superiority
The superiority of the DART system can hardly be contested. Though it's nothing to brag about compared to other huge U.S. cities, it's definitely more functioning than the hodgepodge of rails over in Fort Worth.