This is an archived article and the information in the article may be outdated. Please look at the time stamp on the story to see when it was last updated.
by Robert Nusser, NewsCastic
DFW native Jerry Hall is probably most famous for her relationship with Mick Jagger. But she was in the news again earlier this month for her recent engagement to Rupert Murdoch, the billionaire founder of Fox News. Here are 10 facts you may not know about one of DFW's most famous daughters.
1) She Set a Guinness World Record
Even I have a Wicked side – Preparations for Snow White @RichmondTheatre #ThrowForwardThursday #MirrorMirrorOnTheWall pic.twitter.com/q8oMA6Xfeg

— Jerry Hall (@JerryHall_) May 1, 2014
In 2004 Jerry set a Guiness World Record by appearing in six different theatrical productions in the same night. Although they were non-speaking roles, Hall took the stage for The Phantom of the Opera, Les Miserables, Fame, Blood Brothers, Anything Goes, and Chitty Chitty Bang Bang in just under three and a half hours.
2) She's Really Smart
#Surprise !! .. I have cut off my long locks and got the short "Lob" haircut. Thanks to the @lorealpro team! pic.twitter.com/Mp3OIgsdRu
— Jerry Hall (@JerryHall_) February 19, 2014
Not just a pretty face, the former model and actress reportedly has an IQ of 146 and enjoys reading science journals.
3) She Went to North Mesquite High School
RT @lindahenrie1: Let's go Big Blue! pic.twitter.com/doj9dD0MyM – Our superintendent is AWESOME. :) She rarely misses a contest!

— NMHS Big Blue Band (@BigBlueBand) November 1, 2013
Although she was born in the small town of Gonzales, Texas, Hall's parents moved her to the Dallas suburb Mesquite, where she attended North Mesquite High School. Jerry is easily the most famous NMHS alum.
4) Her Daughter is Also a Model
24-year-old Georgia May Jagger is an established model based in London and has done a number of photo shoots with her mom.
5) She's Been Engaged Before
@LouisVuitton @LouisVuitton_US pic.twitter.com/ea8uKULdRa
— Bryan Ferry (@bryanferry) November 16, 2013
Before her recent engagement to businessman Rupert Murdoch, Hall was also engaged to Rolling Stones frontman Mick Jagger and Roxy Music singer Bryan Ferry.
6) You've Seen Her More Than You Think
Jerry appeared on the hit TV shows, Married With Children and Just Shoot Me!, and even spent some time on the big screen in blockbuster films like Urban Cowboy and Batman.
7) She Has Dyslexia
#throwbackthursday @GeorgiaMJagger @hm @inezandvinoodh #2011 pic.twitter.com/1ye66XAIZy

— Jerry Hall (@JerryHall_) April 24, 2014
Several years ago, Hall admitted publicly that she and her four children all suffer from the condition. Clearly she hasn't let it stand in the way of her success.
8) She Has a Twin Sister Named Terry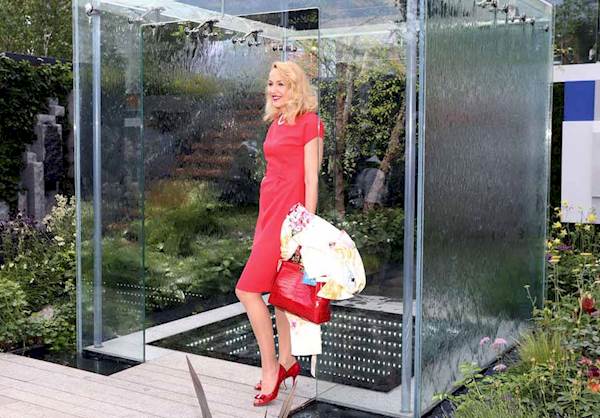 Hall has stated that her father wanted to have boys, so when his twin daughters were born he gave them more masculine sounding names.
9) She Was Abused as a Child
These three post @gilesgilesgiles show @RealLizzyJagger @JerryHall_ @GeorgiaMJagger ???? pic.twitter.com/UB6jHVBcrt
— TESS Management (@TESSManagement) September 22, 2015
Hall admitted in a radio interview back in 2008 that her father was an alcoholic and physically abusive.
10) She Owns a Ranch in Texas
Although Jerry spends most of her time in London, she's still able to find solace back home at her ranch in Lone Oak, Texas.