This is an archived article and the information in the article may be outdated. Please look at the time stamp on the story to see when it was last updated.
BOSTON, MA – What is that old saying? "Fool me once shame on you, fool me twice shame on me." Why do we bring this up? Because of this tweet: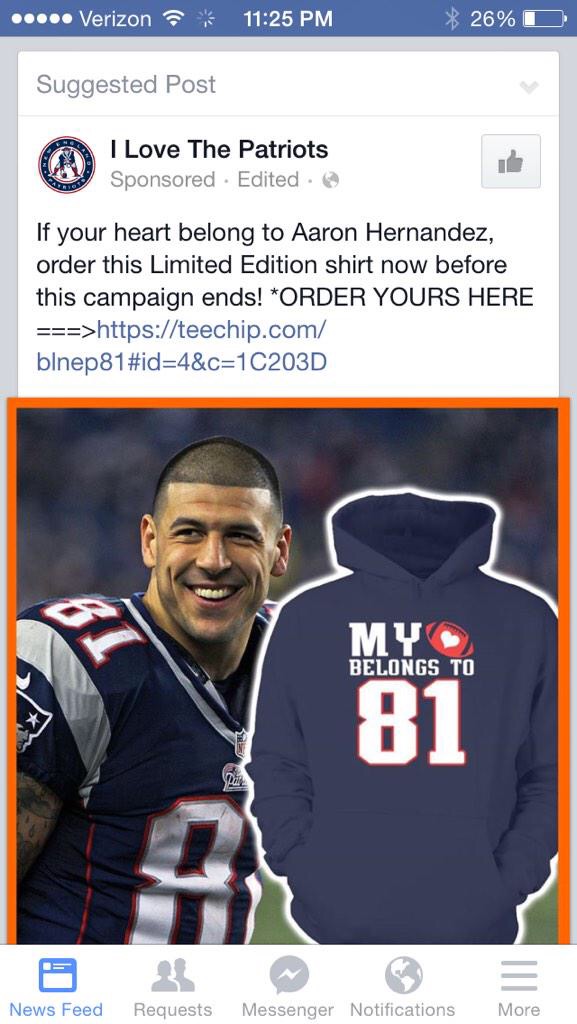 But as we all should know, the Internet is full of liars and trolls! Which is why it shouldn't surprise you when we found this out: Turns out the Patriots still have a #81 on their team named Tim Wright. And you can clearly see "Wright" written above the picture of the shirt.
Hernandez's heart, however, is still in the courtroom.
He's accused of killing Odin Lloyd, a semi-pro football player, back in 2013. Wednesday, his fiancee took the stand to testify in his first-degree murder trial. And unfortunately for Hernandez, she wasn't even sportin' the hoodie.