This is an archived article and the information in the article may be outdated. Please look at the time stamp on the story to see when it was last updated.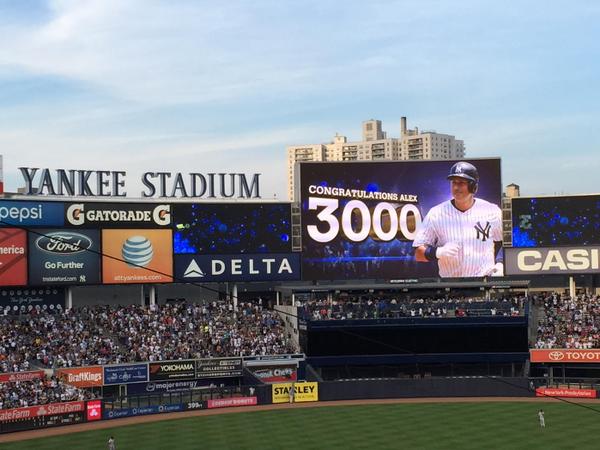 NEW YORK — Alex Rodriguez smashed into the record book on Friday night. A-Rod got his 3,000th hit of his career in the bottom of the first when he homered off Detroit Tigers' pitcher Justin Verlander.
Rodriguez had to sit out all of last season because he was banned from the game for steroid use.
A-Rod becomes just the third player in Major League history to have 3,000 hits and 600 career home runs. He joined Hank Aaron and Willie Mays.