This is an archived article and the information in the article may be outdated. Please look at the time stamp on the story to see when it was last updated.
NASHVILLE, Tenn.–Seems like there are zombies everywhere you look these days.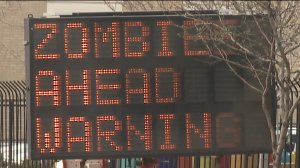 On TV, in the movies, and apparently near Denver, at least if you believe a roadside warning that turned up there last week.
Now people in a Nashville neighborhood are "up in arms," about a zombie whose arms appear to be pulling him out of a man's yard.
His name? Claude. Get it? Like he "clawed" his way out of the grave?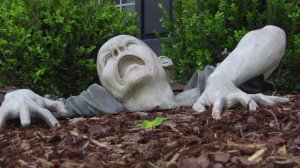 "I think it's humorous, myself," Jim Grinstead said of his yard art. "This garden bed and this guy crawling out of it."
Grinstead has had Claude as his yard art for five years. Nobody complained 'til recently when he got a letter from the HOA saying the zombie has to go.
Hmmm. Some of the other neighbors have yard art, like bunnies. So is this a clear case of zombie discrimination?
"A nice phone call, somebody saying, 'Thanks for the yard work. It looks great. The zombie is a bit of a problem. Can we work something out there?' That would have been a much nicer thing," Grinstead said.
Grinstead's gonna be a good neighbor and send Claude away–possibly to terrify some other neighborhood.