This is an archived article and the information in the article may be outdated. Please look at the time stamp on the story to see when it was last updated.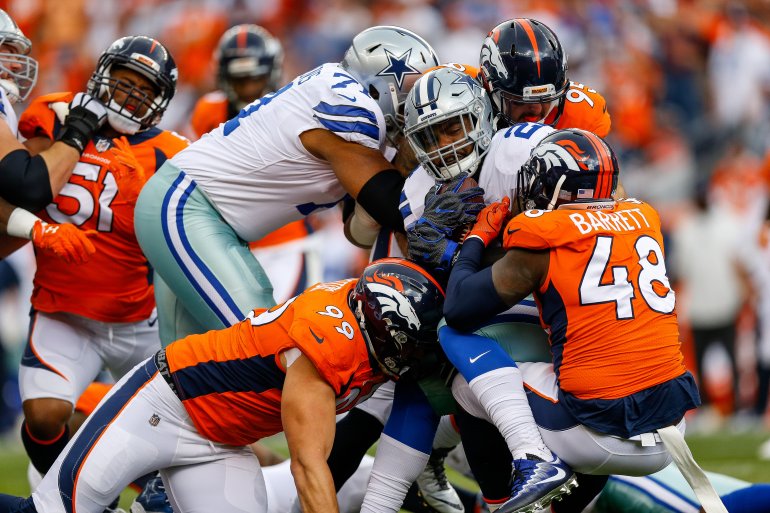 The Cowboys got some good news in the courts Monday. The federal judge in Sherman denied the NFL`s appeal for a stay in his ruling that Ezekiel Elliott can keep playing.
That means Zeke will stay on the field while the case goes to the Fifth Circuit Court of Appeals–a case the NFL has requested be expedited.
It's all part of the off-the-field battle between the Cowboys and the NFL. Some reports Sunday claimed Jerry Jones is blocking Roger Goodell`s contract extension as commissioner.
After the game in Denver, Jones denied those reports. Whatever the truth is, we doubt Jones and Goodell are exactly best buds right now.
Of course, even if Zeke keeps winning in the courts, if he plays like he did Sunday it won`t be much of a victory.
In fact, the whole team needs some good news after that 42 to 17 blowout to the Broncos.
In the day after the Cowboys biggest loss since 2013, there were a lot of questions floating through the air about where this team goes from here.
"They did a good job of that and we didn't do a good enough job," head coach Jason Garrett said Monday. "So we need to get back to work, we have a lot of work to do to rectify what those issues were."
Hey, one loss isn't the end of the world! The boys have the whole season to improve on yesterday's mess. But if they don't, all the off-field wins won't mean a thing.