This is an archived article and the information in the article may be outdated. Please look at the time stamp on the story to see when it was last updated.
Expect Rolaids on the Clinton campaign dinner menu. Hillary Clinton is definitely feeling the "Bern" in her gut. Bernie Sanders cruised to a victory in the New Hampshire primary, leaving Mrs. Clinton in his dust!
And even though Clinton declared victory last week in Iowa, it also felt like a win for Bernie Sanders. The slimmest of margins separates the two. Déjà vu of 2008, anyone?
On the Republican side, it's all about The Donald, baby! Trump bounced back after finishing second last week in Iowa. This win definitely validates him as a powerful new force in American politics.
But uh, the New York Daily News clearly isn't impressed. Check out tomorrow morning's front page…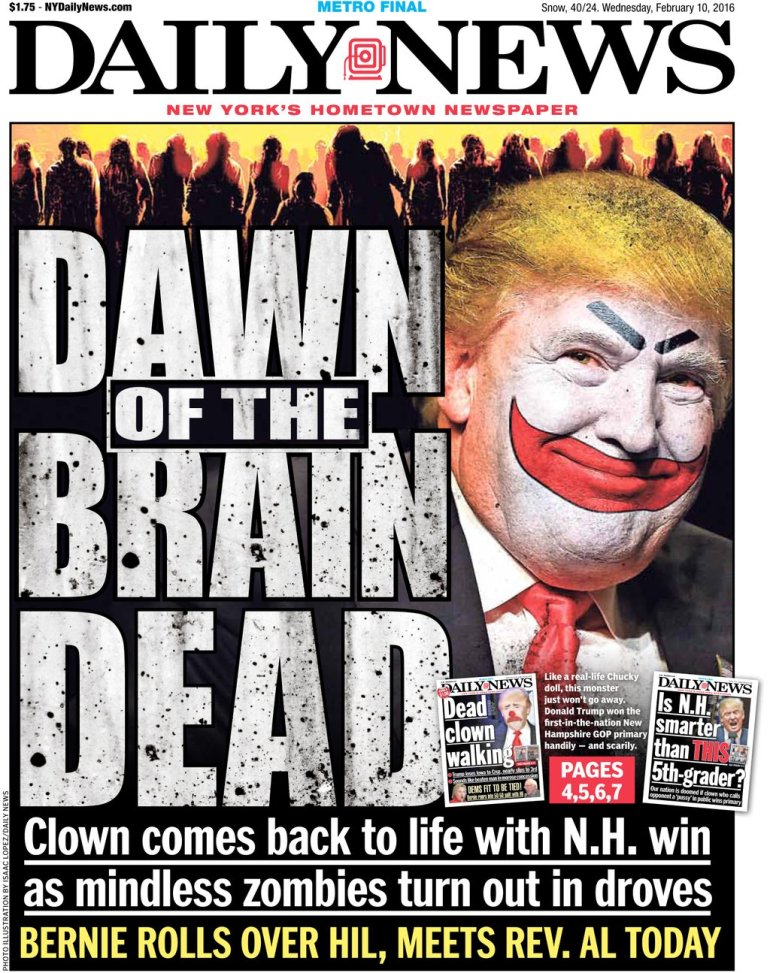 Yep, they took it there. Wowzer.
[playbuzz-item url="//www.playbuzz.com/kalili10/which-presidential-candidate-are-you"]