This is an archived article and the information in the article may be outdated. Please look at the time stamp on the story to see when it was last updated.
NEW YORK CITY — Stacey Dash is trending on Twitter, and this time, it's not because she said something deemed crazy.
Fox News fired the controversial "Clueless" actress turned political pundit. The network declined to renew her contract, but didn't say why.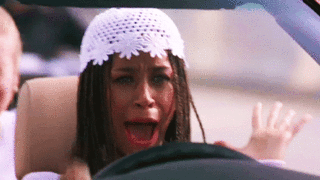 To make matters worse, it happened on inauguration day, which also happened to be Stacey's 50th birthday.
You got fired on your 50th birthday, Stacey Dash. — SAD. pic.twitter.com/5MIG7E6Az2

— gregariously 🅧 (@gryking) January 22, 2017
Psst… you need to update your Twitter bio. You don't work there anymore.
Stacey had been with Fox since 2014. During that time, she managed to insult just about everyone with questionable comments about race, gender and sexual orientation — like the time she said transgender people should use bushes for bathrooms.
Twitter is going HAM!
https://twitter.com/bodysculptorokc/status/823275902146609152
Stacey dash deserves everything that's coming to her

— Rude Boy (@EduBudaBoss) January 22, 2017
Live feed of Stacey Dash collecting her last paycheck at Fox. pic.twitter.com/opagxC0k0q

— Disgon B. Gud (@disgonbgud) January 22, 2017
https://twitter.com/JayJazzi/status/823237080931254275
The Black president is gone and so is Stacey Dash's job. Coincidence? I think not. pic.twitter.com/MNre6ADU8b

— April (@ReignOfApril) January 22, 2017
Fox: We fired Stacey Dash.

Black Twitter: pic.twitter.com/cTMxLLACAu

— Heel Turn Haden (@_TheSonOfMars_) January 22, 2017
Hey, maybe now Ms. Clueless will finally get a clue.