This is an archived article and the information in the article may be outdated. Please look at the time stamp on the story to see when it was last updated.
ANAHEIM, CA — Disneyland is supposed to be the happiest place on earth, but for some of the employees, maybe not so much!
A new study called "Working for the Mouse," surveyed thousands of Disneyland employees and found some not so magical info.
For instance, out of 5,000 workers, 73% claim they don't earn enough money to pay for basic expenses every month, like food and rent. Eleven percent had been homeless just in the past two years, and 85% make less than $15 an hour.
Sounds like Snow White's going to need her Prince Charming to come help her pay the bills!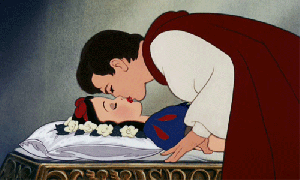 It might take more than wishing on a star to fix the money problem! The average wage for an employee is $13.36, but even Disneyland unions are banding together like merry men to raise that number and are calling on the resort to raise its bottom line to $20 an hour.
The study quoted several employees' grumpy experiences, one being a person who has worked at Disneyland for 28 years. That person said "I am not asking to get rich by working for Disney, but I am asking for fair pay for fair work. I expect to be able to not worry, to not stress, about having food to eat and a roof over my head."
A Disney spokesperson responded to the study saying, "This inaccurate and unscientific survey was paid for by politically motivated labor unions and its results are deliberately distorted…"
Hey, maybe it's time for a change so the princesses can be the bell of the ball instead of underpaid maids!