This is an archived article and the information in the article may be outdated. Please look at the time stamp on the story to see when it was last updated.
PHUKET, THAILAND – We'd like to introduce you to not one, but two dumbasses.
First up, while most girls are taught not to kiss on a first date. Apparently, "don't kiss the snake" was not part of the lesson plan for a tourist in Thailand. She went in for a kiss at a snake show and the python snapped — sinking its teeth into her nose!
OUCH!
She and the snake survived, but she needed some stitches.
Back here in the U.S., an Oregon man was caught with his snake in his hands. Security cameras at a pet store recorded the guy stuffing the two-foot long python down his pants.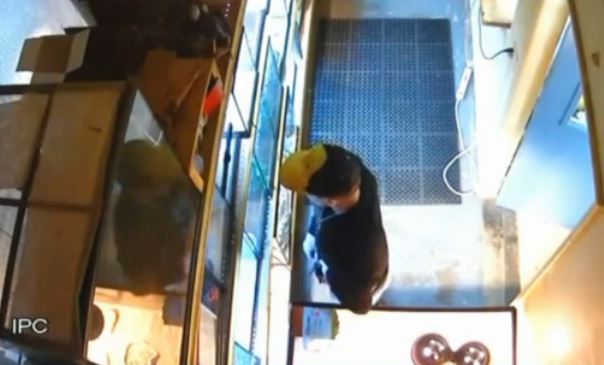 It's a rare, non-poisonous black pastel ball python that sells for $200.
The man walked out of the store just like he was used to having something long and slithery down his leg.
The pet store owner said he was lucky the snake wasn't hungry that day. Or maybe the snake just thought it had found a new friend.
[protected-iframe id="c7fc0064ebdff7fee2a4088fd7eb7afe-66245013-47411866″ info="http://player.ooyala.com/iframe.js#ec=9zeGc1MDE6fA_80rWotjRkUi6YIOCyTa&pbid=f2605fb46a6e47afab7be3fd7032bb72″ width="770px" height="433px"]