This is an archived article and the information in the article may be outdated. Please look at the time stamp on the story to see when it was last updated.
BALTIMORE -- The piss off factor for this story is off the charts!
Look at this little boy's bloody and bruised face.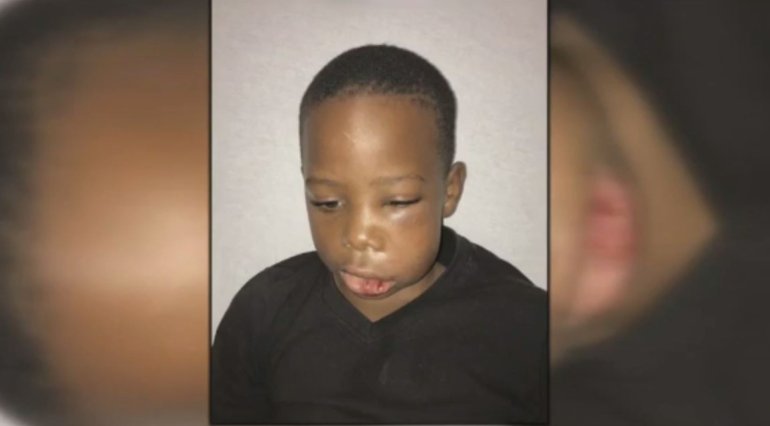 No, another kid didn't beat him up. His 220-pound tutor is accused of doing this to him at school.
"Nobody was there to protect my son. My son was in a basement. He was on the floor bleeding, knocked out, didn't know what happened," Lateekqua Jackson explained.
Cops in Baltimore say 7-year-old Trayvon Grayson's tutor body slammed the boy, fractured his jaw and knocked out two of his teeth. But the tutor, Timothy Korr, claims Trayvon did this to himself while being escorted to the principal's office for acting up in class.
Uhh...
"He can't throw himself into the wall and fracture his jaw and loose his teeth," Jackson said. "He's so small he's not going to do the damage to himself."
Cops aren't buying that mess either.
After reviewing school surveillance cameras, Korr's been arrested and charged with multiple counts of felony child abuse.
"It showed this seven-year-old boy in school being slammed about by this 25-year-old man. And I'm being nice by calling him a 25-year-old man," Baltimore Police spokesman T.J. Smith said.
Yeah, we've got a few other choice words we'd use to describe this sucka, too!