This is an archived article and the information in the article may be outdated. Please look at the time stamp on the story to see when it was last updated.
PARIS, FRANCE -- How much would you pay for one shirt? What about two shirts?
Well we can almost guarantee you won't pay $1,300 for two shirts sewn together, but Balenciaga has created just that and labeled it "fashion"!
It's called a "T-shirt Shirt" and the Spanish fashion line has it retailing for a whopping $1,290!
https://twitter.com/BALENCIAGA/status/994299603267784705
Get this, you can wear it short sleeve style with the long sleeve in the front, or wear the button down in the front with the t-shirt in the back like a cape!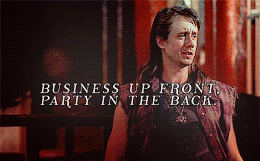 If you're feeling fancy, they've got a collared version for almost $1,500!
Sooo which one you getting? Lol RT @Itseppsnshit: 🤦🏽‍♂️😂😂 go head mane. RT @Complex: Balenciaga's $1,290 "T-shirt shirt" design has resulted in some terrific memes: https://t.co/oU9BGSXupY pic.twitter.com/W0QYwnaIAO

— Alicia Epps (@Alicia_Epps) May 29, 2018
The people of the interwebs are a little hung up on the price tag. So they decided to make their own version of the so-called fashion faux pas. The best part it: didn't cost a dime!
Balenciaga Irregular Shirt
Available in these sizes:
S,M,L and WTF pic.twitter.com/P3Gf5YSkuI

— Lord Zange Aphoswe/Dr Birds☔ (@Mzo_honcho) May 29, 2018
Hey @BALENCIAGA,

I just made my own Double Shirt and it didn't cost thousands of dollars! pic.twitter.com/8daWqAGy7C

— Mike (@AH_Mike) May 28, 2018
Either way, both of the official shirts are available for pre-order if you want to see what the hype is about.
Everyone's style is different, but most of us can agree that this isn't a fashion do. It's a fashion please don't!