This is an archived article and the information in the article may be outdated. Please look at the time stamp on the story to see when it was last updated.
NEW YORK -- Now, this takes talent. A woman is accused of trying to smuggle $10,000 worth of cocaine in her vagina through JFK Airport in New York.
According to WPIX, 24-year-old Shekira Thompson went through customs Sunday when agents say she was "sweating and acting very nervous."
That's when cops say a private search uncovered this egg-shaped container filled with half a pound of cocaine in Thompson's va-jay-jay.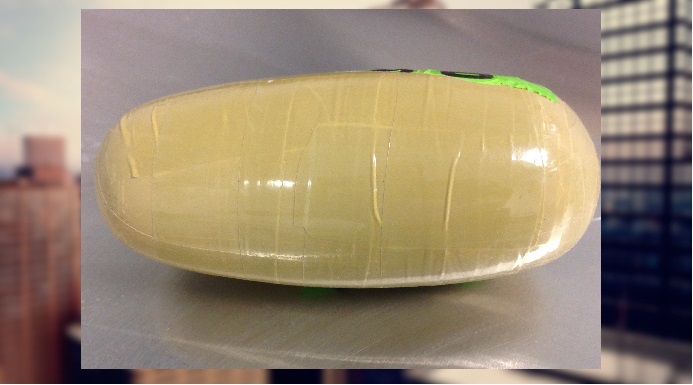 Now, she's sweating it out in jail.