This is an archived article and the information in the article may be outdated. Please look at the time stamp on the story to see when it was last updated.
How would you like to have a job where you could never come home after a bad day?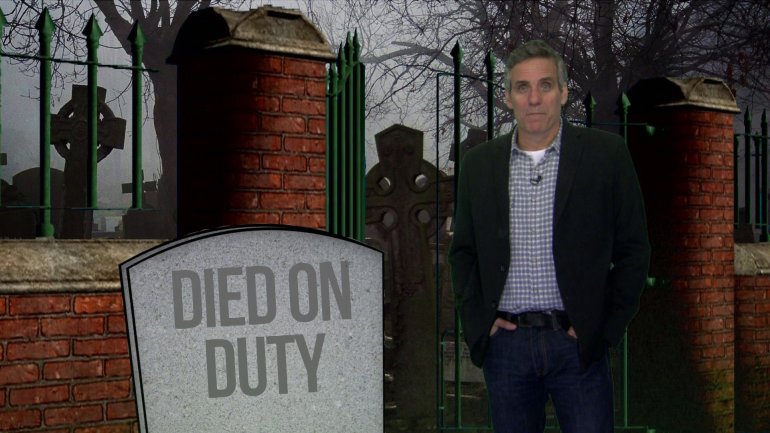 When you have a good day, no one will likely hear about it. But when you screw up, someone will catch it on their cell phone.
And everyone will know.
What if you had a job where you saw the kinds of things you would never want your kids to see?
You're smart and you've figured out where I'm going with this, because when you think about all the things going on, who the heck would want to be a cop today??
At a median salary of about $52,000, it's not that far from what a garbage collector earns — and I mean no disrespect to them.
Being a cop is dangerous.
Sometimes thankless.
And since recent events in places like Ferguson, Baltimore, and McKinney, someone somewhere thinks it's okay to talk to a cop like this.
It's probably why the phrase 'cop out' could refer to stories like this, potential recruits from New York to Los Angeles are 'out' of here.
Yes, there are some bad cops out there.
But think about this: There are also bad doctors out there and there are bad lawyers out there.
People we trust to protect us and help us successfully being sued for malpractice each day, yet when was the last time one of their screw ups went viral on YouTube?
So here we are in 2015, living in kind of a police state that's not what it used to be — and unless things changes, we'll all be in a state of shock one day when we call 911… and no one comes.