This is an archived article and the information in the article may be outdated. Please look at the time stamp on the story to see when it was last updated.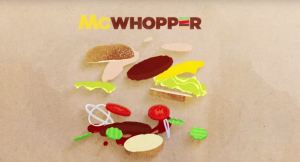 JACKSONVILLE, FL — Things didn't go so smoothly when Burger King tried to squash its beef with arch rival McDonald's.
That's right, the King of Burgers proposed a plan to create a McWhopper. We're guessing that's a Whopper and Big Mac mashed all together. It's all in favor of raising awareness for annual Peace Day on September 21st.
B.K. even cooked up a website for the cause and convinced the creator of "Peace One Day" to jump on board.
Sounds good, right?  Well, Mickey D's response might've been in bad taste. In a Facebook post, the restaurant chain declined the offer…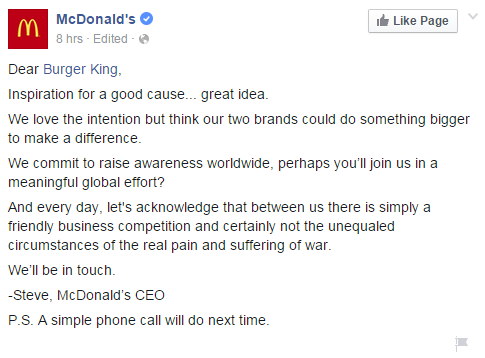 Ouch! That was just as cold as some day-old fries!
As hard as it was for the King to digest that diss, it's hard for us to wrap our appetites around the fact we probably won't be biting into a McWhopper anytime soon!
Hey, hopefully these two burger chains can get on track and make peace.