This is an archived article and the information in the article may be outdated. Please look at the time stamp on the story to see when it was last updated.
DALLAS --  Where in the World is Susan Hawk? Well, the mystery's been solved. The Dallas County District Attorney, who's been missing in action for nearly a month, now says she's suffering from severe depression and is taking a four-week unpaid vacation.
That's four additional weeks starting now, added to the three weeks she's already been off.
With so much buzz about her "mystery vacation," Hawk issued the following statement Tuesday afternoon.
For the past three weeks I have taken a break from work in an attempt to work through a serious episode of depression. It was my intention to return to work this week, but I have been unable to do so. I've decided that it would be in my best interest, and the best interest of the DA's office for me to take a four-week, unpaid leave of absence starting today and give this illness the professional attention it deserves.

I want, and fully expect, to be able to resume my duties as District Attorney once I've recovered from this illness – the extra time I am requesting is simply in an effort to assure that I'm healthy, and to give me the opportunity to make changes so this does not happen in the future.

Until my return, First Assistant Messina Madson will be in charge of running our office.

I'm sorry that my absence has created this unnecessary distraction. Please know that I'm fully committed to serving our citizens and working hard to make Dallas County a thought leader on criminal justice, and the most respect DA's office in the nation.

District Attorney Susan Hawk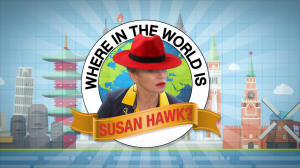 Hawk vanished on August 3rd without much explanation. Her office even seemed to be clueless. When NewsFix showed up Tuesday morning, they only said Hawk wasn't in and didn't know when she would return.
Well, now we know she's depressed.
Regardless,  Dallas County Democrats are calling for the Hawk to land... and step down.
"She needs to evaluate whether she can do this job. Do the job or resign," said Carol Donovan, Chair of the Dallas Democratic Party.
But some folks seem to think she's doing her job just fine.
"This isn't Where's Waldo," Dallas County Commissioner John Wiley Price said. "The office is functioning and that's what she was elected to do."