This is an archived article and the information in the article may be outdated. Please look at the time stamp on the story to see when it was last updated.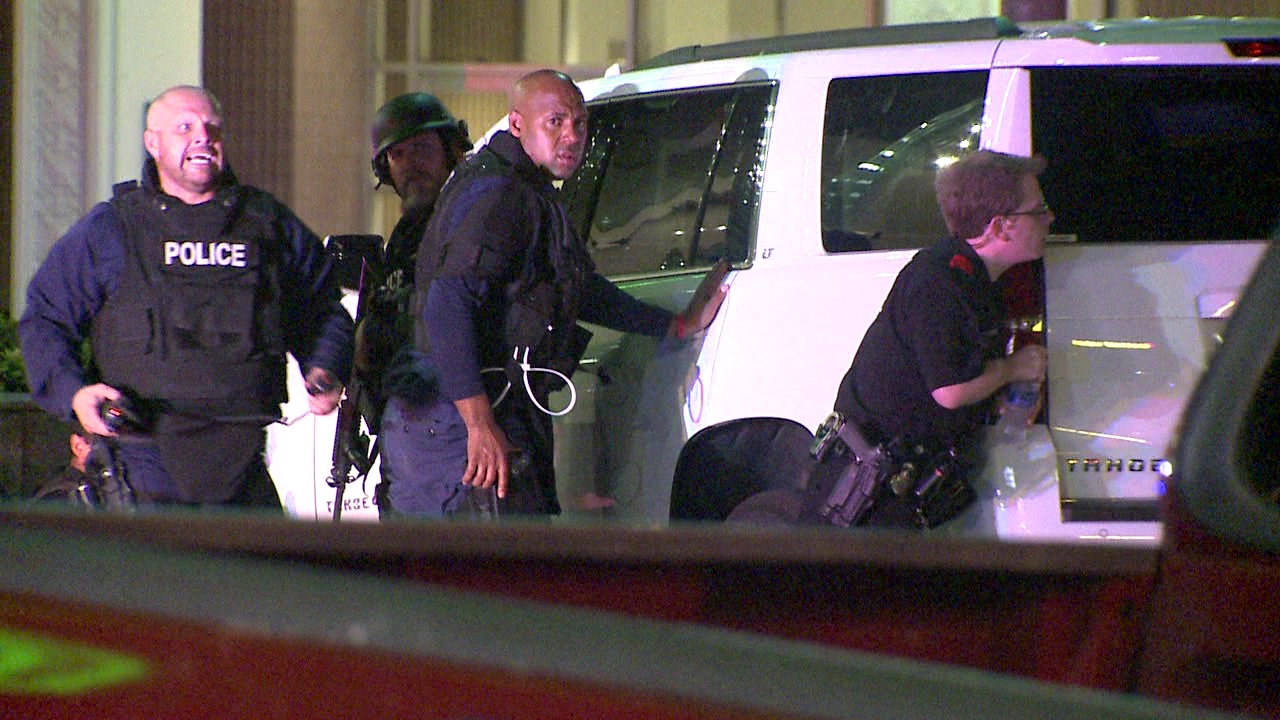 DALLAS — Here are the facts and what we know regarding Thursday night's shooting in downtown Dallas so far:
Snipers opened fire on a peaceful protest in downtown Dallas shortly after 9 PM Thursday night.
14 people were shot, 12 were officers and 2 civilians.
5 of the officers have died: 4 Dallas Police officers and 1 DART officer.
Police say a female suspect was taken into custody around 11:30 PM after a shootout with Dallas SWAT officers.
Police engaged in a standoff with a second suspect in the El Centro College parking garage. He has been identified as Micah X. Johnson and was killed when police sent in a bomb robot to diffuse the explosive he had.
Names of the officer's killed known thus far:
Michael Smith, 55
Patrick Zamrippa, 33
Brent Thompson, 43
Michael Krol, 40

Lorne Ahrens