This is an archived article and the information in the article may be outdated. Please look at the time stamp on the story to see when it was last updated.
BLACKPOOL, UK – It's the biggest debate of the year so far, and it's all over a piece of fabric. It's safe to say if you haven't seen this dress, you're living under a rock. Here's the burning question: is this dress blue and black, or white and gold?
Well, before we start the back and forth, where did this horrible lookin' dress even come from? Well, someone posted it on Tumblr after a 'mother of the bride' sent this pic to her daughter. The daughter and her fiancé got into a fight over the color – isn't the bride the only one who's supposed to wear white?
Now the rest of the world is joining in.
And #TheDress debate rages on in the newsroom... Lol #BlackandBlue #GoldandWhite http://t.co/NV08VmLEye pic.twitter.com/bH4S0wkk43

— CW33 TV (@CW33) February 27, 2015
So, we asked an expert to tell us why some folks see white and gold while others see blue and black.
"The differences people see is based on their perception of the light and it happens pretty much here in this area here what we all the macula," Dr. Allen Safir said. Allen Safir is an Optometrist at Doctor Eyecare.
"And that's where the central part of the vision, the best color vision occurs. When the light has to enter the eye, it has to go through the cornea and the lens and this can also impact what we call the wavelength, or how far the light reaches the back of the eye. So blue being a shorter color, some people might perceive it better, whereas your yellows are typically a longer color," Dr. Safir said.
So what color is the actual dress? It's blue with black trim folks.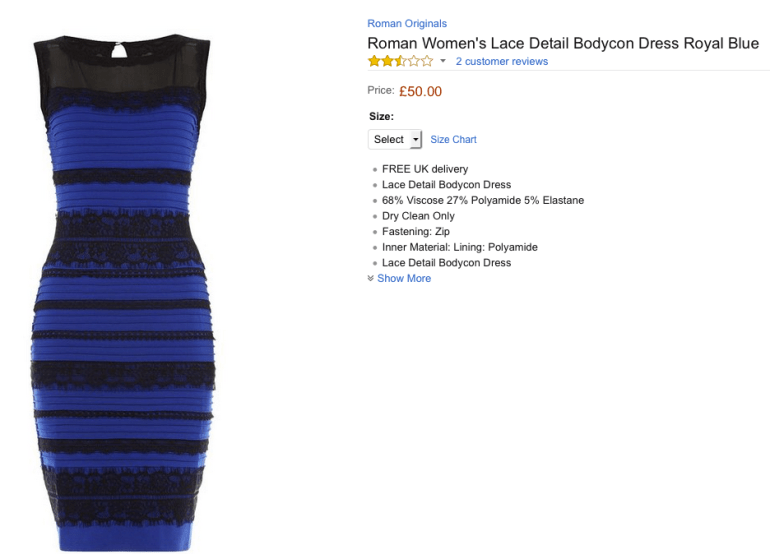 As for those who see it as white and gold?
"They are not color blind," Dr. Safir said.
We now pronounce this over and done with, Amen! Now can we please kiss this dreadful dress debate goodbye?