This is an archived article and the information in the article may be outdated. Please look at the time stamp on the story to see when it was last updated.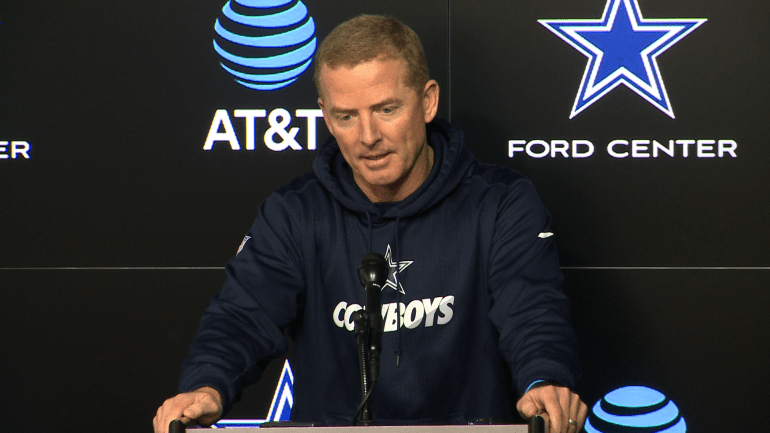 FRISCO, TX — Jason Garrett stepped up to the podium for the last time this season to give the final diagnosis on this Cowboys campaign.
"Obviously we're disappointed that we're not still playing right now," Garrett said. "In a lot of ways there were some good things that happened for our team this year and there were some things that obviously weren't good enough and we're going to start this process right now of evaluating everything."
A lot of that evaluation will be on the coaching staff themselves. The week after the season is firing time for teams that miss the playoffs. But so far the Boys aren't revealing whether guys like Scott Linehan or Rod Marinelli will be back.
"We haven't made any decisions on our coaches," the head coach told reporters. "I've spent the last day and a half just talking to our players.
Well, we know for certain that Garrett will be back. Jerry Jones has made that clear.
So at the moment it doesn't look like much is changing in Big D even after the letdown year, so how does this team change the result next season?
"You take accountability for what happened here in this 2017 season, everybody at every level, and you get back to work. That's what we're going to do," Garrett said. "Not going to make any predictions, not going to get into any expectations, we're just going to keep grinding away, keep fighting, keep battling and hopefully we'll be able to take that next step."
Yeah, like they say: there's always next year, and Cowboys fans have been waiting for "next year" for a long time now.