This is an archived article and the information in the article may be outdated. Please look at the time stamp on the story to see when it was last updated.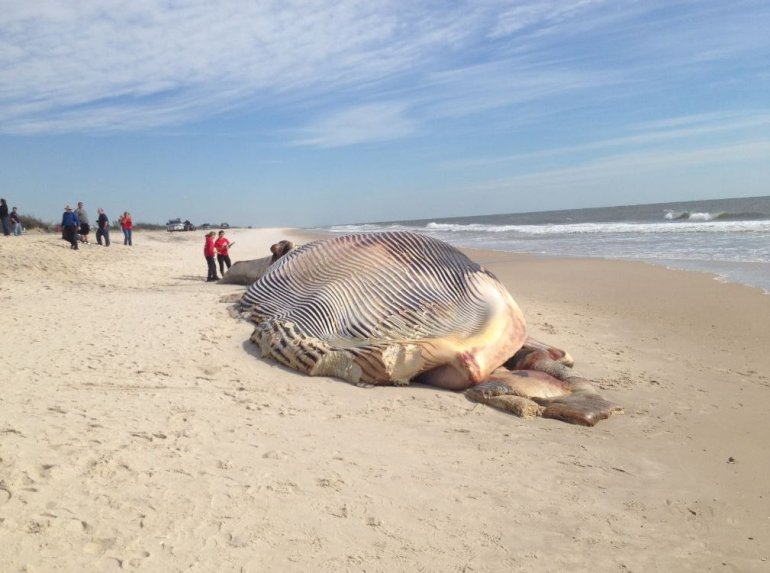 LONG ISLAND, NY — Scientists are trying to figure out what killed a whale that washed up on shore in New York — and what put large marks on the body.
Officials with the non-profit group Riverhead Foundation believe the whale, a Finback whale, the second largest whale species, was dead before it washed ashore at Smith Point Beach in Suffolk County.
A necropsy has been performed to determine the cause of death; preliminary findings indicate the whale may have been struck and killed by a boat.