This is an archived article and the information in the article may be outdated. Please look at the time stamp on the story to see when it was last updated.
JEFFERSONTOWN, KY -- Lil Jon for CEO of Papa Johns? Yes please!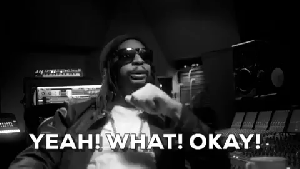 That's right people! Next month, the founder of Papa John's will be stepping down as CEO, and who better to replace him than another "John?"
It all started with this tweet:
@PapaJohns I WILL HUMBLY ACCEPT THE POSITION AS YOUR NEW CEO. I CAN START IMMEDIATELY 😁 pic.twitter.com/ZHcUJoRhnK

— LILJON (@LilJon) December 22, 2017
Looks like Lil Jon had no interest in turning down the job!
The pizza chain itself responded in the best way possible!
OKAAAY! https://t.co/ZeW6qNWhLI

— Papa John's Pizza (@PapaJohns) December 22, 2017
Would they rename it to Lil Papa Johns? Papa Lil Johns? Just Lil Jon's? There are so many possibilities!
The Twittersphere is totally on board with the new chain of command and provided the memes to prove it.
— 🏳️‍🌈princess of love 🏳️‍🌈 (@bacon_ninjette) December 23, 2017
Before you start thinking Papa John's would flake out on their word, someone tweeted this question:
Yes, Jason. Yes, we can.

— Papa John's Pizza (@PapaJohns) December 23, 2017
Even if it's only for a day, Lil Jon as CEO could certainly spice up the pie!